The global photoacoustic imaging market was estimated to generate revenue of USD 131.72 million in 2019 and is projected to reach USD 777.92 million by 2026. Technological advancements in imaging techniques such as usage of low energy photon and ultrasound waves, higher spatial resolution, higher frame rates, and higher detection sensitivity among others are the some of the major factors expected to propel the market growth during the forecast period.
The global photoacoustic imaging market has been classified on the basis of product, diagnostic application, end user and application. On the basis of product, the market is classified into imaging systems, components, contrast agents, and software among others. On the basis of diagnostic application, the market is classified into oncology, cardiology, neurology, and hematology among others. The global photoacoustic imaging finds end use applications in research institutions, hospitals and clinics among others. On the basis of application, the global photoacoustic imaging market is classified into preclinical and clinical.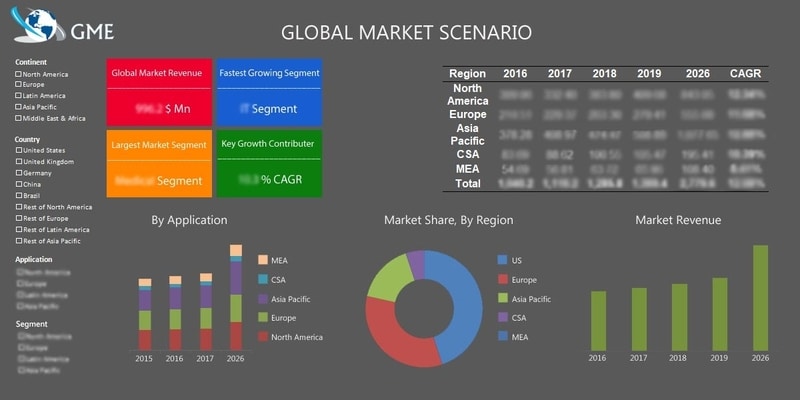 Photoacoustic imaging is an emerging hybrid imaging modality in the medical imaging sector which can provide multi-contrast, multiscale imaging and biological features ranging from organelles to organs. Different products are used in photoacoustic imaging such as imaging systems, contrast agents, and software, among others. Photoacoustic Imaging offer multiple advantages such as no harmful ionizing radiation, high image resolution, high penetration depth, near real-time imaging capability, excellent contrast agents and molecular targeting at imaging depth among others. Photoacoustic imaging is combined with ultrasound imaging to offer several advantages over other existing imaging modalities.
Photoacoustic imaging works by using a pulsed laser to irradiate tissue. The light is absorbed by photo absorbers naturally present in tissue and contrast agents are added to tissue. Contrast agents causes thermos-elastic expansion and then translates through the tissue as a pressure or acoustic wave. The acoustic waves are detected by an ultrasound transducer and then translated into an image of the location of the endogenous or exogenous contrast agents. The contrast in photoacoustic images depends primarily on how much light is absorbed by the tissue. The optical absorption of different materials varies with wavelength, and makes it possible to identify and distinguish between different tissue components using photoacoustic imaging.
Photoacoustic imaging finds its usage in various biomedical applications including deep tumor imaging, therapeutic responses monitoring, metabolic imaging, pH detection, enzyme detection, reactive oxygen species (ROS) detection, and metal ions detection among others. These are some of the major factors propelling the market growth for photoacoustic imaging. Photoacoustic imaging is integrated with optical imaging and ultrasound imaging, for rich contrast, high resolution and deep tissue penetration. There are many types of medical imaging methods available in the market. The main types of imaging used in modern medicine include radiography, magnetic resonance imaging (MRI), nuclear medicine, and ultrasound among others. They are used for different circumstances for example, MRI scanners are used to take images of the brain or other internal tissues. Nuclear medicine is used to look inside the digestive or circulatory systems and ultrasound technique is used to look at foetuses in the womb and to take images of internal organs. Technological advancements and growing investment in development of capabilities of photoacoustic Imaging is expected to boost growth in the market.
Related Report: Global Hematology Analyzers Market Size, Trends & Analysis - Forecasts to 2026
Check the Press Release on Global Photoacoustic Imaging Market Report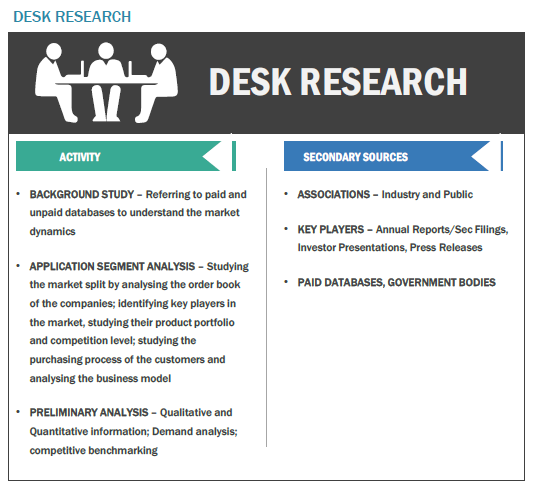 The desk research involved a robust background study which meant referring to paid and unpaid databases to understand the market dynamics; mapping contracts from press releases; identifying the key players in the market, studying their product portfolio, competition level, annual reports/SEC filings & investor presentations; and learning the demand and supply side analysis for the Photoacoustic Imaging Market.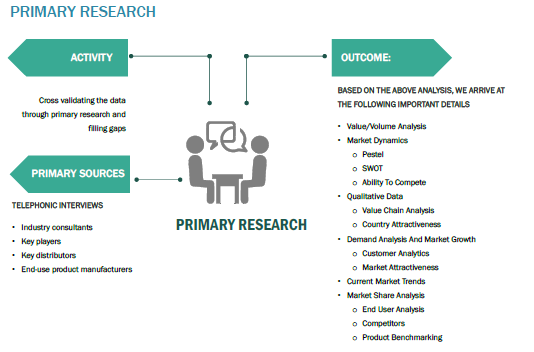 The primary research activity included telephonic conversations with more than 50 tier 1 industry consultants, distributors, and end-use product manufacturers.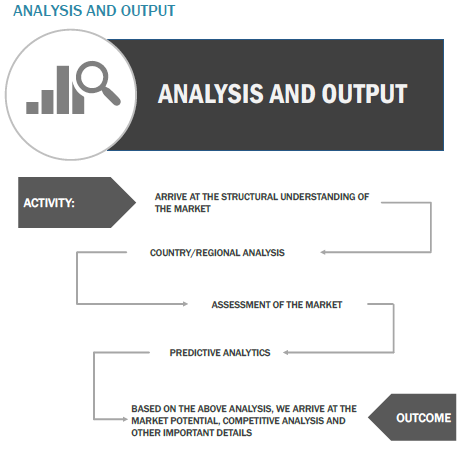 Finally, based on the above thorough research process, an in-depth analysis was carried out considering the following aspects: market attractiveness, current & future market trends, market share analysis, SWOT analysis of the companies and customer analytics.