Global Pineapple Powder Market Insights
The global pineapple powder market is estimated to grow at a moderate CAGR during the forecast period. Pineapple is a part of tropical fruits, and is known for its flavor and nutritional value. It is consumed fresh or as a canned fruit. The growth in demand for pineapple market has led to product diversification. Pineapple powder is made by removing the water present in pineapple juice by various techniques and is a yellowish & free –flowing powder. Pineapple powder contains natural flavor and taste, and also retains all the nutritional qualities of the pineapple fruit. Pineapple powder has a longer shelf life, is easy to transport, and has the same flavor and nutritional value as pineapple.
Pineapple powder contains a fruit enzyme called "brome lain", which offers various health benefits Thus, a majority of food processing manufacturers tend to opt for pineapple powder, leaving a positive impact on the global pineapple powder market. The increasing demand for natural products and natural food additives are expected to drive the market growth of pineapple powder. Customers are more concerned about their health and food preference, which is further driving growth in the pineapple powder market. High cost and processing time; supply and quality of raw material affecting produce quality. Lower awareness in untapped and underdeveloped areas is some factors hindering the growth of the global pineapple powder market.
Pineapple Powder Market: By Techniques
The global pineapple powder market can be segmented on the basis of techniques into freeze dying, spray dying and others. Spray drying is expected to be a prominent segment, owing to the large use of spray-dried pineapple powder due to lower cost and lesser processing time. Spray drying method is mostly preferred for thermally-sensitive materials such as foods and pharmaceuticals. Freeze drying process is preferred to remove water and used to preserve perishable materials. The process extends the shelf life of pineapple powder and convenient to transport.
Pineapple Powder Market: By End-Use
Pineapple powder market can be segmented on the basis of end-use into supplements, infant food, pet food, convenience food, bakery & confectionaries, Ice cream & dairy products and others. The convenience food segment has a substantial market share in terms of value as well as volume, owing to the growing popularity of convenience food, especially pineapple flavored smoothies and ready-to-consume juice mixes.
Pineapple Powder Market: By Distribution channel
Pineapple powder market can be segmented on the basis of distribution channel into business to business, supermarket, e-commerce, retail stores and others. The business to business segment is expected to remain dominate in the global pineapple powder market during the forecasts period.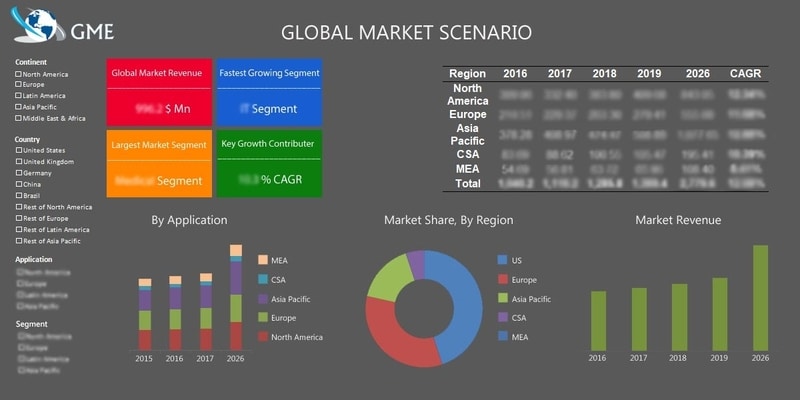 Pineapple Powder Market: Regional Insights
North America has a prominent market and holds the largest market share in the global pineapple market, and is expected to continue over the forecast period. Asia Pacific is expected grow at a rapid pace during the forecast period, owing to the increase in number of emerging players, growing health consciousness of people, and number of working population leading to the increased demand. The Latin America as well as Eastern Europe is expected to exhibit rapid growth in the global pineapple powder market.
Diabetes Care Devices Market: Vendor Landscape
The report contains a chapter dedicated to vendors operating in the market, covering raw material manufactures, equipment developers, manufacturers, and distributors. The report provides these insights on a regional level. This section of the report entails contact details, experience, products manufactured/supplied, and geographical presence of companies.
Diabetes Care Devices Market: End-Use Landscape
The end-use landscape entails a list of current and prospective consumers prevailing across the regions. This section provides company addresses, contact details, products, and regional presence of companies who are purchasing or are likely to purchase pineapple powder the coming years. Some companies currently using and are likely to purchase it in future are Amazon, Wall mart, Welch's and Citrus world among others.
Diabetes Care Devices Market: Share & Competitor Analysis
Some of the key players operating in the pineapple powder market are Nutradry, Futureaceuticals, Paradiesfrucht Gmbh, Food & Inns, Morriko Pure Foods Pvt. Ltd, Shaanxi dongyu Bio-Tech Co. Ltd, Hainan Nicepal Industry Co.Ltd, Hormony House Foods Inc, and others.
Please note: This is not an exhaustive list of companies profiled in the report.
In Feb 2018 Enwave Corporation purchased 49% shares in NutraDried.
Check the Press Release on Global Pineapple Powder Market Report
The global pineapple powder market has been studied from the year 2017 till 2026. However, the CAGR provided in the report is from the year 2018 to 2026. The research methodology involved three stages: Desk research, Primary research, and Analysis & Output from the entire research process.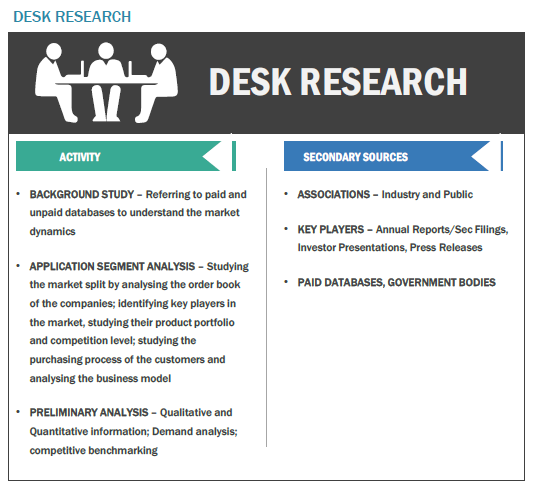 The desk research involved a robust background study which meant referring to paid and unpaid databases to understand the market dynamics; mapping contracts from press releases; identifying the key players in the market, studying their product portfolio, competition level, annual reports/SEC filings & investor presentations; and learning the demand and supply side analysis for the pineapple powder market.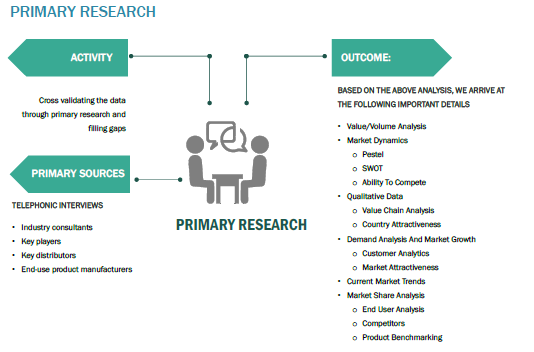 The primary research activity included telephonic conversations with more than 50 tier 1 industry consultants, distributors, and end-use product manufacturers.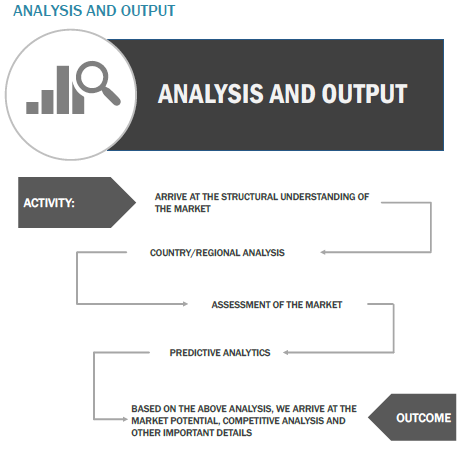 Finally, based on the above thorough research process, an in-depth analysis was carried out considering the following aspects: market attractiveness, current & future market trends, market share analysis, SWOT analysis of the companies and customer analytics.