Portable Smart Brain Scanning Market Insights
The portable smart brain scanning market will exponentially grow at a CAGR assessment of 5.2% from 2020 to 2026. Smart and portable brain scanners are headsets or handheld devices that help in diagnosing structural and functional brain damage or injuries caused due to accidents, mental disorders, or post-operative complications. Such devices empower physicians, clinicians, and surgeons to conduct brain injury analysis at the point of care, with extreme ease and quick in-depth diagnosis. With the features of advanced processing of digital signals, machine learning, digitalized clinical assessments, and high-end algorithms, the hardware system of this product is integrated with designated software and apps.
This EEG based technology will witness a growth in the market owing to the rising prevalence of cardiovascular and neurological disorders, mental health issues, brain surgeries, the rising geriatric patient population in developing countries, and road accidents (associated with brain damage or CNS breakdown). Moreover increasing research activities about non-invasive or minimally invasive brain injury assessment.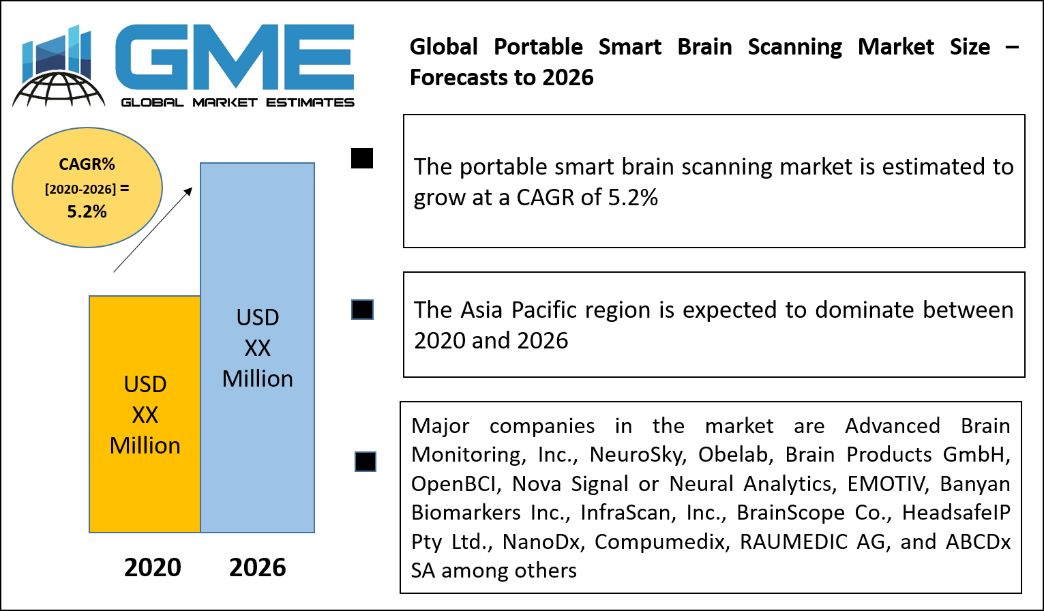 Portable Smart Brain Scanning Market: By Component
Software and hardware are the major two components of this market. However, the hardware system consists of handheld devices or headsets for monitoring brain physiology. The hardware market will foresee a rise owing to increasing application of point of care diagnosis in the emergency room and a physician's clinics for brain injury scanning. Moreover rising focus on the need for early brain damage diagnosis is giving rise to the launch of advanced wearable, smart and portable brain injury scanning headsets will help the market reach the peak of the pinnacle in the coming years.
Portable Smart Brain Scanning Market: By Application
Based on the application of this product/assessment, the market can be largely divided into diagnosis and treatment/ therapeutics. However, owing to increasing preference for early diagnosis and rising demand for non-invasive screening of brain injuries will help the diagnosis based application rise at a vital growth rate than the treatment/ therapeutics based applications. Another reason for treatment/ therapeutics based application to be the smaller segment than the diagnosis is the high procedure cost and lack of awareness amongst healthcare professionals across developing regions.
Other diagnostic-based applications of this product are data collection based on cognitive assessment, thoughts and emotion assessment, complete brain operating tests for understanding human behavior in the real world situation, and social communication studies.
Portable Smart Brain Scanning Market: By Disease Type
Epilepsy, stroke, Parkinson's disease, Alzheimer's disease, traumatic brain injury, research & education application (data collection purpose), depression therapy, and other diseases are the major purpose for which brain scanning is carried out. Out of these, the traumatic brain injury will be the largest share-holder segment in the market owing to its high prevalence in the Asian countries and aggressive research activities in the field of brain assessment for major traumatic brain injuries. However, Alzheimer's and Parkinson's disease will be the fastest-growing disease segment during the forecast period.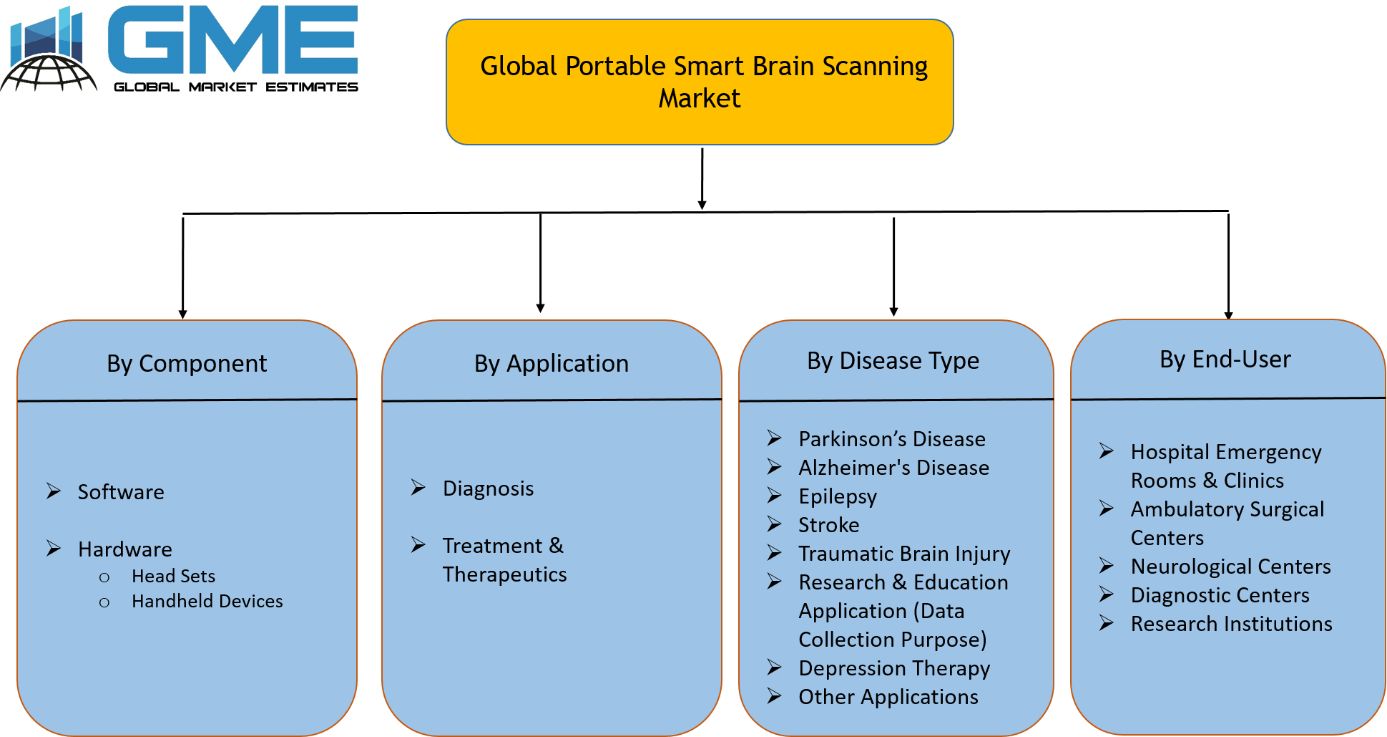 Portable Smart Brain Scanning Market: By End-User
According to consumer analysis, the market can be bifurcated as hospital emergency rooms & clinics, ambulatory surgical centers, neurological centers, diagnostic centers, and research institutions. The emergency rooms/ hospital set up will have more share than the other end users owing to factors such as rising healthcare expenditure in the developed countries, increasing awareness for point of care diagnostic testing for traumatic brain injuries, and rising adoption of advanced technology offered by various start-up players residing in regions and countries like North America, Europe, Asia, and Australia respectively.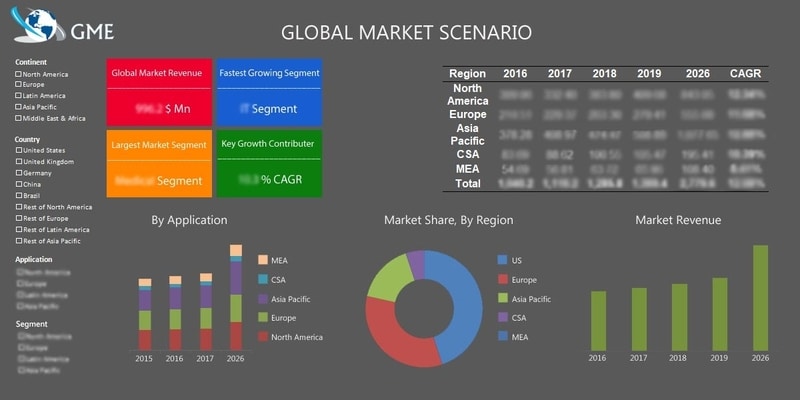 Portable Smart Brain Scanning Market: By Region
The territorial investigation study includes North America, Asia-Pacific, Europe, the Middle East and Africa, and Central and South America. The Asia-Pacific area will be the prime focal point of the market players as it's a center of chances. The major reason being, the rising prevalence of dementia, Alzheimer's, Parkinson's, and 2nd-degree road accidents Moreover, increasing research activities in the field of brain physiology in countries like China, and Japan will help the region grow the fastest from 2020 to 2026. However, the North American region will in any case be the main section attributable to the rising buying intensity of the emergency clinics for such progressed medical devices, and government-supported fundraising for start-ups offering smart brain-scanning devices.
Portable Smart Brain Scanning Market Share and Competitor Analysis
Major companies in the market are Advanced Brain Monitoring, Inc., NeuroSky, Obelab, Brain Products GmbH, OpenBCI, Nova Signal or Neural Analytics, EMOTIV, Banyan Biomarkers Inc., InfraScan, Inc., BrainScope Co., HeadsafeIP Pty Ltd., NanoDx, Compumedix, RAUMEDIC AG, and ABCDx SA among others.
Please note: This is not an exhaustive list of companies profiled in the report.
In January 2019, a neuro-technology-based company namely, BrainScope received FDA approval for upgrading language features, to its portable brain assessment device for the use of brain assessment for mild traumatic brain injury.
In February 2018, Banyan Biomarkers Inc. received FDA approval for their brain trauma assessment test which was in the clinical trial phase until 2017.
Related Report: Global Wireless Brain Sensor Market Size, Trends & Analysis - Forecasts to 2026
Check the Press Release on Global Portable Smart Brain Scanning Market Report
The Portable Smart Brain Scanning Market has been studied from the year 2017 till 2026. However, the CAGR provided in the report is from the year 2018 to 2026. The research methodology involved three stages: Desk research, Primary research, and Analysis & Output from the entire research process.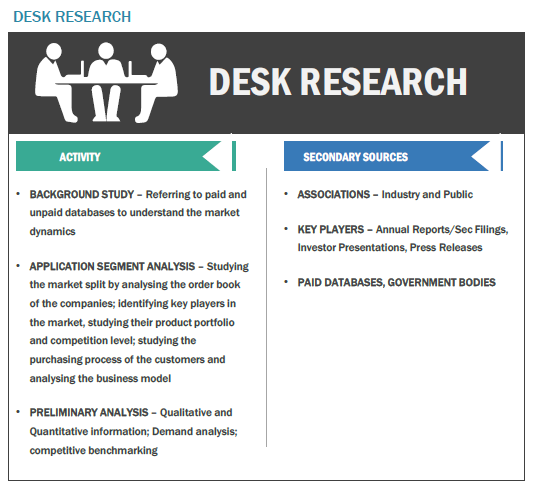 The desk research involved a robust background study which meant referring to paid and unpaid databases to understand the market dynamics; mapping contracts from press releases; identifying the key players in the market, studying their product portfolio, competition level, annual reports/SEC filings & investor presentations; and learning the demand and supply side analysis for the Portable Smart Brain Scanning Market.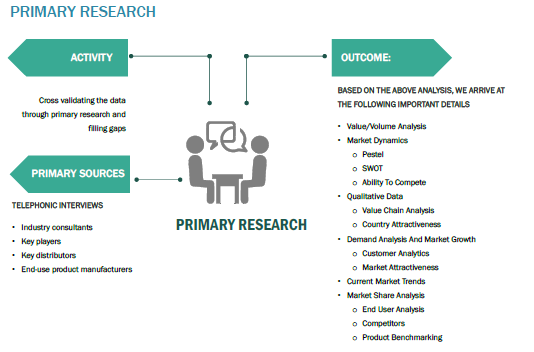 The primary research activity included telephonic conversations with more than 50 tier 1 industry consultants, distributors, and end-use product manufacturers.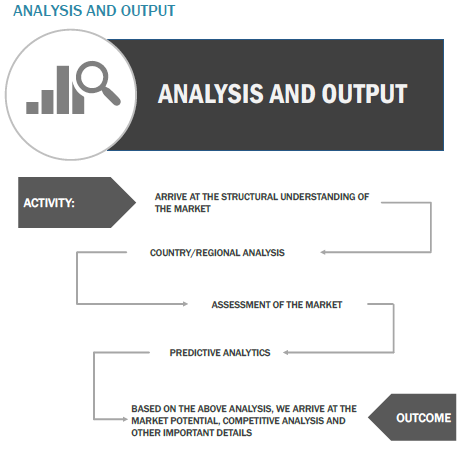 Finally, based on the above thorough research process, an in-depth analysis was carried out considering the following aspects: market attractiveness, current & future market trends, market share analysis, SWOT analysis of the companies and customer analytics.