Potato Protein Market: Insights
Potato protein is a dried by-product extracted from the processing and isolation of potato starch. It is a plant protein that is 100 percent organic plant-based and has high protein content with effective fortification to blend into a healthy dietplan. As a result, potato protein as a product has a wide range of uses in the food and beverage industry.
The global population is predicted to rise at an unprecedented rate, exerting strain on animal protein resources. Reduction in strain can be achieved by adjusting the dietary plan and encouraging a greater proportion of the diet to be plant-based. As a result of this aspect, plant-based dietary protein, like potato protein, will have a promising possibility of growth.Moreover, as potato protein is natural and organic, it does not need allergen marking. With such an increase in health-conscious customers around the world, the market for such foods is increasing. Furthermore, plant-based protein products are widely used in meats, beverages, and vitamins, propelling the global potato protein market forward.
As more people embrace vegetarianism or reduce their meat intake, the need for potato protein is projected to rise significantly, boosting the potato protein market opportunity.Soy proteins have historically maintained their position for plant-based protein foods yet, potato protein is seeing growing demands because it is ideal for a wide range of livestock and can be partly incorporated in protein-rich feedstocks. Also, Potato is a plant-based protein source that may aid in muscular strengthening.
The procedure of protein extraction generally requires extensive R&D because conventional approaches such as acidic and thermal procedures sometimes result in protein degradation and decreased functionality.Laws concerning procurement, refining, packaging, and labelinghave been tightened and vary across countries, posing a threat to the development of the potato protein market.
To overcome these challenges major players have collaborated to develop innovative products. Potato protein has a lot of room for creativity because it helps producers to meet new market needs for nutrition, excellent quality, and clean labeled food and beverages. It actsas a catalyst for key players by combining exemplary product quality with nutritional benefits. For its enhanced capabilities namely, superior dietary profile, low antigenic, and texture enhancement, makes itan excellent source of high-quality protein from major food and livestock products.
Consumers around the globe are increasingly interested in natural and fresh food products.To satisfy the growing market need, manufacturers are focused on producing food items that use these plant-based products. This recent resurgence is expected to drive up demand for potato protein in a variety of industries, like baked goods and animal feed.As a result, each of these different factors is expected to provide a lucrative potato protein demand opportunity for growth during the projected timeline.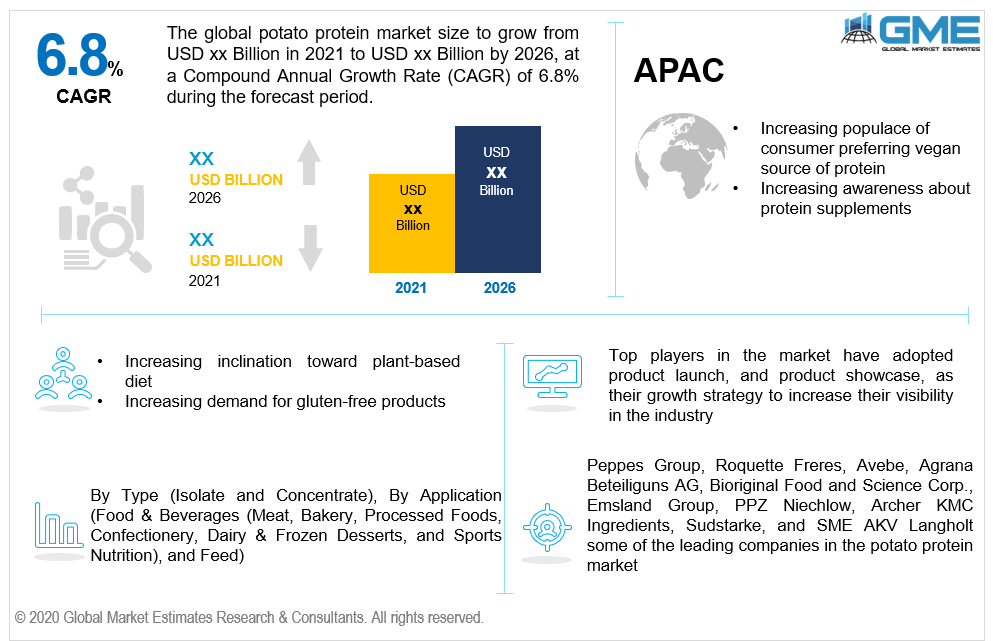 Potato Protein Market: By Type
The potato proteinmarketby type of productis divided into two categories: isolate and concentrate.The isolates segment is getting prominence because it isa pure source of protein and providesan appropriate amountof protein per portion while containing fewer carbohydrates and fats. As a result, less of the intended component is needed to be used, which is cost-effective. Also, because of its increasing use as a plant-based product, particularly in cosmetic formulations.
Potato Protein Market: By Application
Based on the application the potato proteinmarket is categorized into food & beverages and feed.The food & beverages segment will rise the fastest from 2021 to 2026becauseof the rise in the populace ofconsumers who are lactose intolerant and prefer dairy-free protein products as a result of rising health concerns. The advantages of potato protein in ready-to-drink beverages and processed food items, such as enhanced digestive and immune systems since it'sorganic, aids in the absorption of essential nutrientsand are eventually increasing product demand.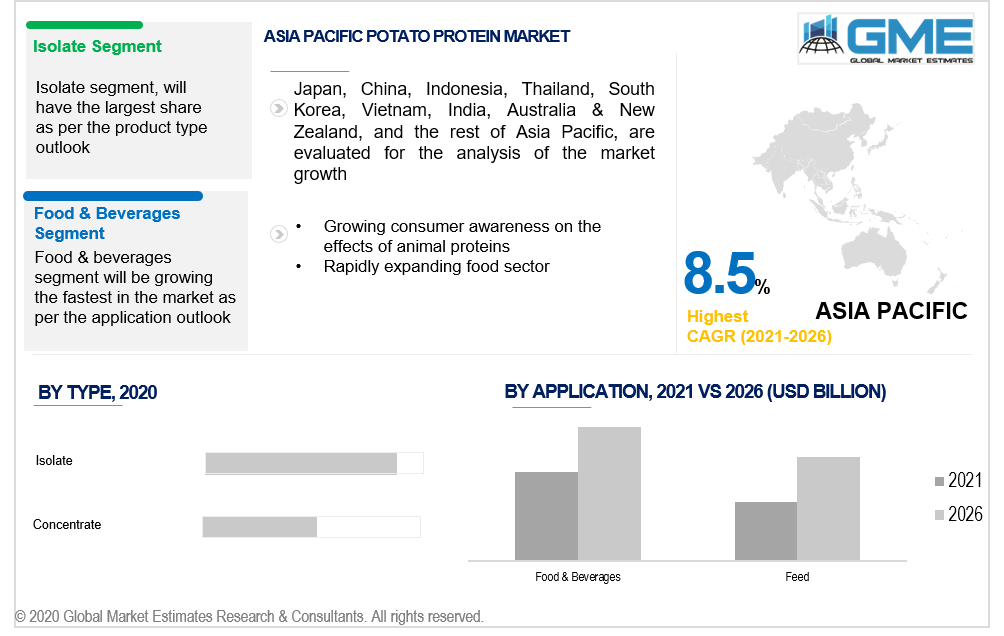 Potato Protein Market: By Region
As per the geographical analysis, the market can be classified into North America (the United States, Canada, and Mexico), Asia Pacific (India, China, Japan, Malaysia, Singapore, and Rest of Asia Pacific), Europe (Germany, United Kingdom, Italy, France, Spain, Netherlands, and Rest of Europe), Middle East & Africa (Saudi Arabia, United Arab Emirates, and Rest of the Middle East & Africa) and Central South America (Brazil, Argentina, and Rest of Central and South America).Europewill be the largest market segment from 2021 to 2026. The regional market is anticipated to propel by rising customer demands for nutritional supplement and meat replacementfood products which is vegan. Also, the presence of major producers in the area helps to subsidize demand growth.Regional players are investing in research and development activities to create new food & beverages that can appeal to consumers. Such factors are expected to fuel demand growth over the projection timeframe.North America had the second-highest sales share in the overall potato protein market, led by Asia Pacific, Latin America, and the Middle East and Africa. Asia-Pacific region is anticipated tohold the highest CAGR from 2021 to 2026 becauseof the rising protein supplement knowledge and understanding, demographic shifts, and increased demand for food supplements Furthermore, the rapidly growing food sector, particularly in emerging economies of this region, will drive market growth.
Potato Protein Market Share and Competitor Analysis
Peppes Group, Roquette Freres, Avebe, AgranaBeteiliguns AG, Bioriginal Food and Science Corp., Emsland Group, PPZ Niechlow, Archer KMC Ingredients, Sudstarke, and SME AKV Langholt some of the leading companies in the potato protein market.
Please note: This is not an exhaustive list of companies profiled in the report.
Recently,Summit Nutritionals International, Inc. has introduced antioxidant potato protein powder concentrate, which boosts endurance and aids in losing weight. Avebe, the world's largest manufacturer and provider of potato protein, has teamed up with Novasep to provide high-quality protein for food and beverage applications.Solanic and Solathin vegan protein isolates were introduced by Avebe and Bioriginal Food & Science Corp., respectively.
The Global Potato Protein Market has been studied from the year 2019 till 2026. However, the CAGR provided in the report is from the year 2021 to 2026. The research methodology involved three stages: Desk research, Primary research, and Analysis & Output from the entire research process.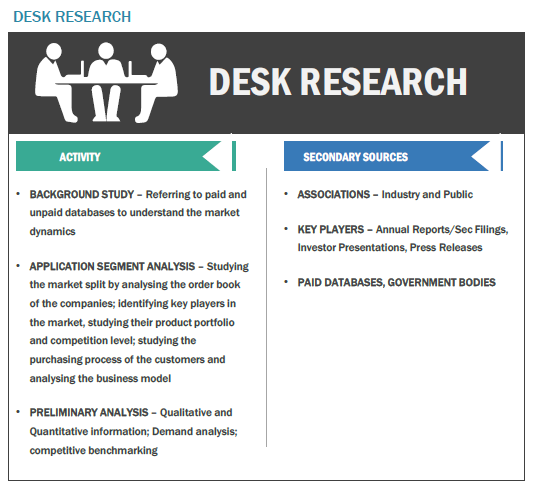 The desk research involved a robust background study which meant referring to paid and unpaid databases to understand the market dynamics; mapping contracts from press releases; identifying the key players in the market, studying their product portfolio, competition level, annual reports/SEC filings & investor presentations; and learning the demand and supply-side analysis for the Potato Protein Market.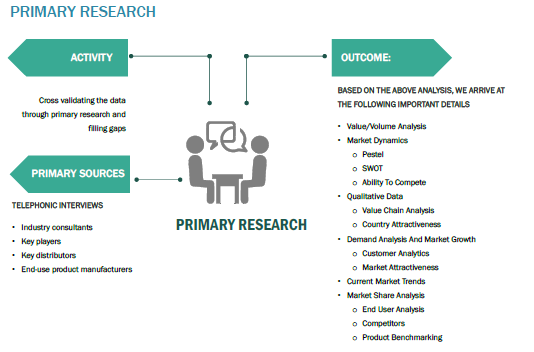 The primary research activity included telephonic conversations with more than 50 tier 1 industry consultants, distributors, and end-use product manufacturers.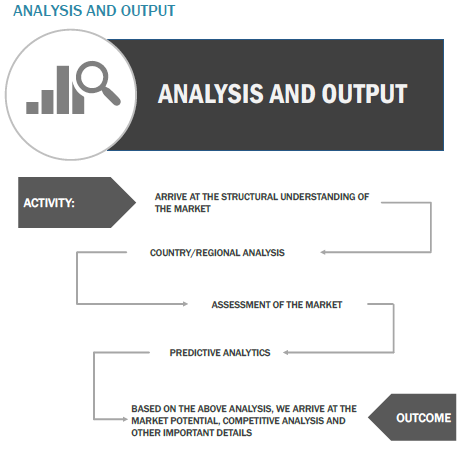 Finally, based on the above thorough research process, an in-depth analysis was carried out considering the following aspects: market attractiveness, current & future market trends, market share analysis, SWOT analysis of the company and customer analytics.