Global Prediabetes Treatment Market Insights
The global prediabetes treatment market is estimated to grow at a significant CAGR during the forecast period. The Prediabetes Treatment market is majorly driven due to increased incidence of prediabetes across the globe. Prediabetes means that the blood glucose levels are higher than normal but not enough to be diagnosed as diabetes. Growing incidence of obesity and overweight is among the major factors propelling the growth of prediabetes market. Prediabetes is common in those people who have metabolic syndrome, i.e. abnormal cholesterol levels, a combination of high blood pressure, and large waist size. Moreover, growing use of certain medicine such as glucocorticoids, antipsychotics, and some medicines for HIV is contributing to insulin resistance thereby leading to prediabetes.
Prediabetes Treatment Market: By Diagnosis Test
The global prediabetes treatment market can be segmented on the basis of diagnosis test into glycated hemoglobin (A1c) test, fasting blood sugar test, and oral glucose tolerance test. Glycated hemoglobin (A1c) test is expected to occupy largest market share in 2018, and is also projected to grow at a high CAGR. The test is performed to diagnose prediabetes or diabetes. The A1c test checks the long term control of the blood glucose levels in people suffering with diabetes.
Prediabetes Treatment Market: By Medication Therapy
The prediabetes treatment market is segmented on the basis of medication therapy into banaba, cassia cinnamon, fenugreek, ginseng, gymnema, magnesium, and white mulberry among others. Banaba is an herbal remedy extracted from the leaves of lagerstroemia speciosa. Growth of the Banaba segment can be attributed to multiple factors one of them being its property to treat wide range of disease including diabetes, high blood pressure, kidney disease, and urinary tract infections among others. Moreover, Banaba also helps in reduction of weight.
Prediabetes Treatment Market: By End Use
The market for prediabetes treatment is segmented on the basis of end use industry vertical into hospitals, diagnostic centers, and clinics & laboratories among others. The diagnostic center is expected to generate largest market share. The segmental growth can be attributed to increased incidence of prediabetes among the population across the world. Increased number of diagnosis tests is among the major factors expected to propel the growth of market over the forecast period.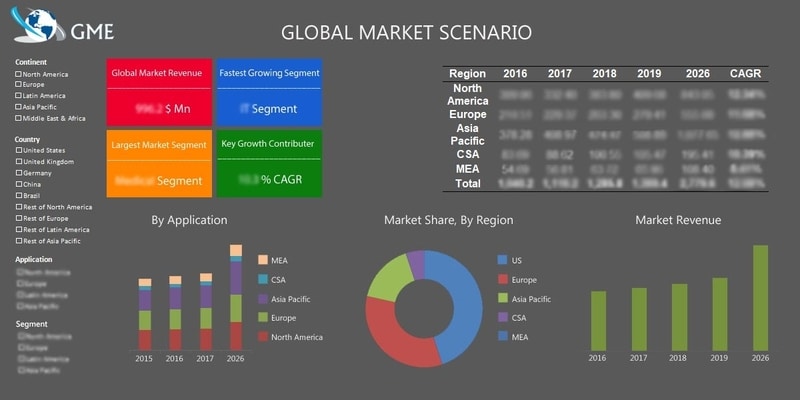 Prediabetes Treatment Market: Regional Insights
On the basis of region the market for prediabetes treatment is segmented into North America, Europe, Asia Pacific, Middle East & Africa, and Central & South America. North America is expected to dominate the market of Prediabetes Treatment. The market in the region is majorly driven due to increased incidence diabetes and prediabetes in the region. Other factors such as increased obesity among the population coupled with presence of advanced medical facilities are expected to spur the growth of market over the forecast period.
Prediabetes Treatment Market: Vendor Landscape
The report contains a chapter dedicated to vendors operating in the market, covering raw material manufactures, equipment developers, manufacturers, and distributors. The report provides these insights on a regional level. This section of the report entails contact details, experience, Systems manufactured/supplied, and geographical presence of companies.
Prediabetes Treatment Market: End-Use Landscape
The end-use landscape entails a list of current and prospective consumers prevailing across the regions. This section provides company addresses, contact details, Systems, and regional presence of companies who are purchasing or are likely to purchase prediabetes treatment in the coming years. Some companies' currently using prediabetes treatment and are likely to purchase it in future are Mayo Clinic, Johns Hopkins Hospital, and Mount Sinai Hospitals among others.
Prediabetes Treatment: Market Share & Competitor Analysis
Some of the key players operating in the prediabetes treatment market include Sigma Aldrich, Merck Millipore, Pfizer, Novartis, Roche, Merck & Co, Acadia, Actavis, Actelion Pharmaceuticals Limited, and Amgen among others
Please note: This is not an exhaustive list of companies profiled in the report.
In February 2016, GNS healthcare study with Pfizer reveals discovery of novel clinical risk factors driving progression to type 2 diabetes and prediabetes
In May 2017, Merck Group announced that their product, namely "Glucophage" received label extension for patients at high risk of type 2 diabetes in the United Kingdom
Related Report: Global Next-Generation Glucose Monitor Market Size, Trends & Analysis - Forecasts to 2026
The global prediabetes treatment market has been studied from the year 2017 till 2026. However, the CAGR provided in the report is from the year 2018 to 2026. The research methodology involved three stages: Desk research, Primary research, and Analysis & Output from the entire research process.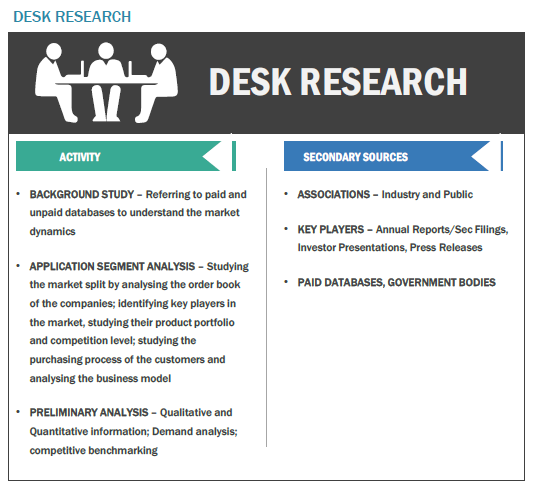 The desk research involved a robust background study which meant referring to paid and unpaid databases to understand the market dynamics; mapping contracts from press releases; identifying the key players in the market, studying their product portfolio, competition level, annual reports/SEC filings & investor presentations; and learning the demand and supply side analysis for the prediabetes treatment market.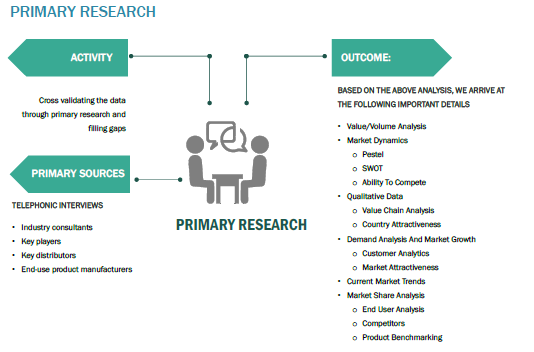 The primary research activity included telephonic conversations with more than 50 tier 1 industry consultants, distributors, and end-use product manufacturers.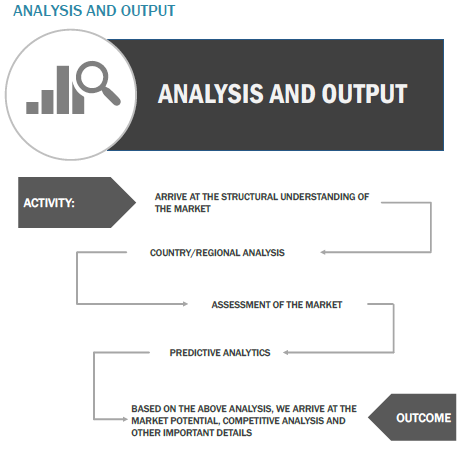 Finally, based on the above thorough research process, an in-depth analysis was carried out considering the following aspects: market attractiveness, current & future market trends, market share analysis, SWOT analysis of the companies, and customer analytics.