PVC Pouch Market: Insights
The PVC Pouch (Polyvinyl Chloride) is a product demanded almost in every place, from households to varied firms, raising the demand for PVC Pouch Market. The pouches are manufactured from multiple layers of barrier films, pressed together to make a durable structure that is resistant to wear and tear. The pouches are vapor, moisture, odor-resistant, which makes them ideal for transparent packaging by also providing ease of visuals to its consumers. PVC Pouches are manufactured with zip lock technology making them suitable for even liquid products, protecting them from spiling, and keeping products fresh. Multiple consumers also prefer its vacuum seal technology to prevent products from spoilage. The product categorization is multifunctional making PVC Pouches ideal for use by many end-users. They are easily available to a large base of consumers and are mass-produced in bulk making them quite inexpensive.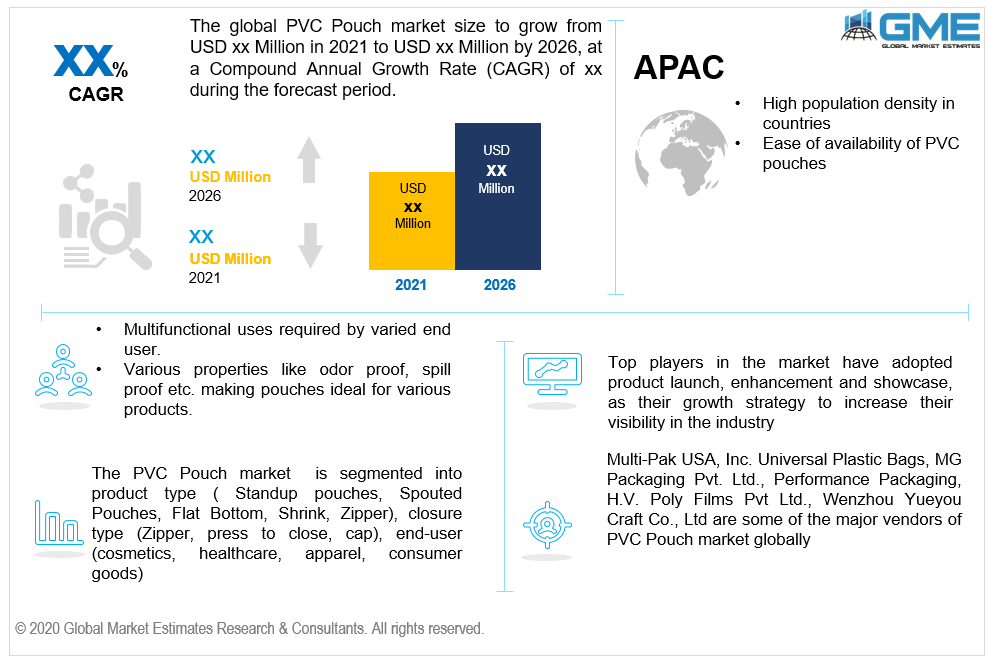 PVC Pouch Market: By Product Type
The product typeis bifurcated into Stand up, Spouted, Flat bottom, Shrink, and Zipper Pouches. Each one of these product types comes in handy for multiple usages, therefore creating a demanding consumer market for themselves. According to the product type analysis, the Stand-up pouches segment holds the largest sales share in the forecasted duration. This is contributed due to their multifunctionality and diverse usage by varied end-users. They are most commonly demanded and used in the food and beverage packing industry, as they are made with multiple and durable layers making them ideal for spill-proof, spoil proof, and leak-resistant while keeping the product inside fresh. Along with that, they are compact and lightweight making them a preferred packaging choice of food firms worldwide. In addition to this, their odor and moisture resistant properties make it ideal for light food like candies, coffee, sauces, tea, etc.
PVC Pouch Market: By Closure Type
The product market for PVC Pouches is bifurcated into Zipper, Press to Close, Cap according to Closure type analysis. The cap segment is further divided into Screwcap, Flip Cap, and Others. According to analysis, the Zipper segment holds the highest market revenue share, this is because many users prefer the ease of using a zipper-type closure over the press to close and cap. Out of all the closures, a zipper-type provides the most safety to the food packed in it. Besides, many consumers prefer the freshness it provides to the product in it. Even liquid products can be stored. Along with that, it makes storage hygienic and gives a degree of security from bacteria and other organisms.
PVC Pouch Market: By End Use
The end user analysis bifurcates the market into Cosmetic & Personal care, Health care & Pharmaceuticals, Apparel Industry, Consumer Goods, and Others. According to the end-user analysis, the cosmetic and personal care segment dominates the market with the highest sales share during the forecast period. This can be contributed due to the high rise in the demand for beauty products and skincare and the level of hygiene that its consumers associate with it. Due to its hygiene and freshness appeal, PVC pouches are used in many households for storage purposes.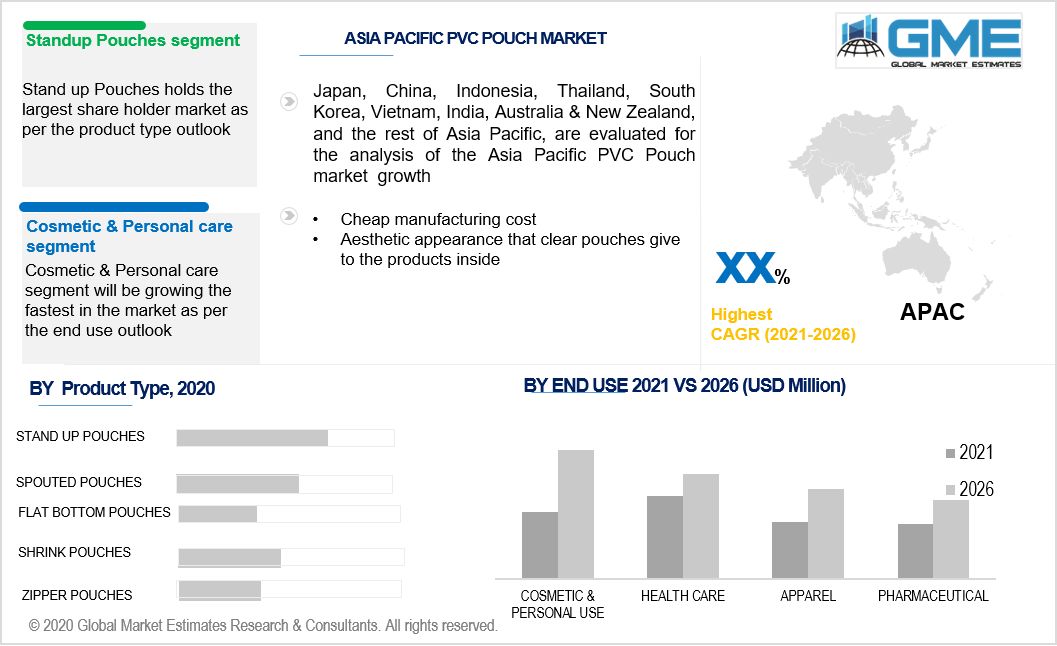 PVC Pouch Market: By Region
The regional analysis is mainly dominated by Asian Pacific countries like India and China. This is due to the rising population density and the cheap manufacturing of PVC Pouches in the countries. PVC pouches are easily available to their consumers, making the supply chain quite elastic, and inexpensive. Due to these factors, many food producers use them for packaging purposes and they also give an aesthetic appeal. As the pouches are multifunctional, they are demanded by diverse population groups for varied uses. Some of these pouches are reusable making them preferable to be invested in by consumers.
PVC Pouch Market Share & Competitor Analysis
Various competitors in the PVC Pouch market include Multi-Pak USA, Inc. Universal Plastic Bags, Performance Packaging, Khushi Enterprises, H.V. Poly Films Pvt Ltd., MG Packaging Pvt. Ltd., Indus Innova,amongst others.
Please note: This is not an exhaustive list of companies profiled in the report.
The Global PVC Pouch Market has been studied from the year 2019 till 2026. However, the CAGR provided in the report is from the year 2021 to 2026. The research methodology involved three stages: Desk research, Primary research, and Analysis & Output from the entire research process.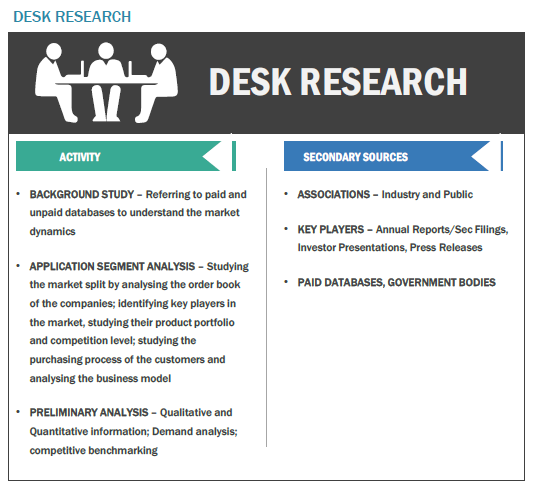 The desk research involved a robust background study which meant referring to paid and unpaid databases to understand the market dynamics; mapping contracts from press releases; identifying the key players in the market, studying their product portfolio, competition level, annual reports/SEC filings & investor presentations; and learning the demand and supply side analysis for the PVC Pouch Market.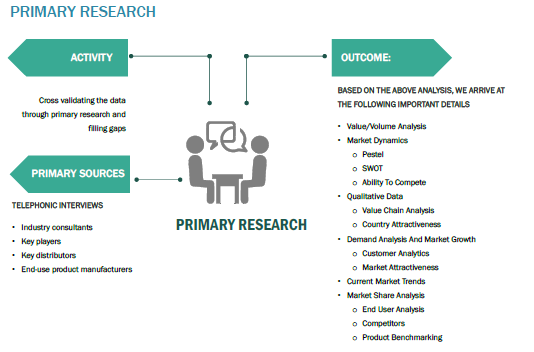 The primary research activity included telephonic conversations with more than 50 tier 1 industry consultants, distributors, and end-use product manufacturers.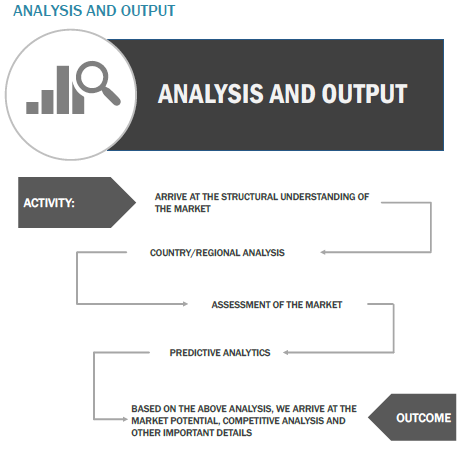 Finally, based on the above thorough research process, an in-depth analysis was carried out considering the following aspects: market attractiveness, current & future market trends, market share analysis, SWOT analysis of the company and customer analytics.