Rapeseed Oil Market: Insights
Rapeseed oil is produced from the black-red seeds of the rape plant, often called colza. Rapeseeds are commonly grown for their oil-rich seeds, which provide numerous health advantages when it is used in food production. Rapeseed does have a wide range of industrial uses, including the development of biodiesel blends and cosmetics and beauty products.Improved health awareness and knowledge regarding the health benefits of rapeseed oil are projected to drive market growth.
The global rapeseed oil market is impacted by several factors that affect its development. The major factor driving elevated rapeseed oil acceptance is the change in dietary habits from meat to vegetable products as human health consciousness grows. Also, increasing demand for dietary oils and fats has aided the expansion of the rapeseed oil market.Rapeseed oil benefits people who are attempting to decrease cardiovascular disorders, and also cancer in certain circumstances, thus increasing rapeseed oil intake.Rapeseed oil has many beneficial effects, including being a healthy source of Vitamin E, having a high monounsaturated fat content, a significant omega 3 content, a relatively low saturated fat content, and being suitable for a variety of diets.Rapeseed oil prices will continue to rise, owing to its use in cosmetic surgeries, where it is being used to remove scars, as well as in skincare products like creams, oils, lotions, and ointments, in addition to certain food products.
Rising health issues among individuals, as well as numerous medical benefits of rapeseed oil like low content of fat, soft, non-greasy consistency, a better source of oxidative Vitamin E, high polyunsaturated fats, no chemical preservatives and trans-fat, etc., are increasing demand from beauty and wellnesssegment. These are the primary factors that are likely to boost the domestic and international rapeseed oil markets.Furthermore, the application of rapeseed oil in the production of biodiesel, as well as the demand for biodiesel, are anticipated to push growth in the worldwide rapeseed oil market.
Certain oilseed crops for vegetable oil, such as soy and palm, have a high production rate, which will stymie this growth. Furthermore, the emergence of numerous alternatives by homegrown brands is a significant factor impeding the worldwide rapeseed oil market's expansion. Furthermore, rapeseed oil is a possible pollen allergen that can cause hay fever or asthma and is likely to impede development to some degree. Nonetheless, technical advances and increased research & development initiatives by leading manufacturing are projected to enervate these restraints and generate new business opportunities for major players in the global rapeseed oil market throughout the forecast period.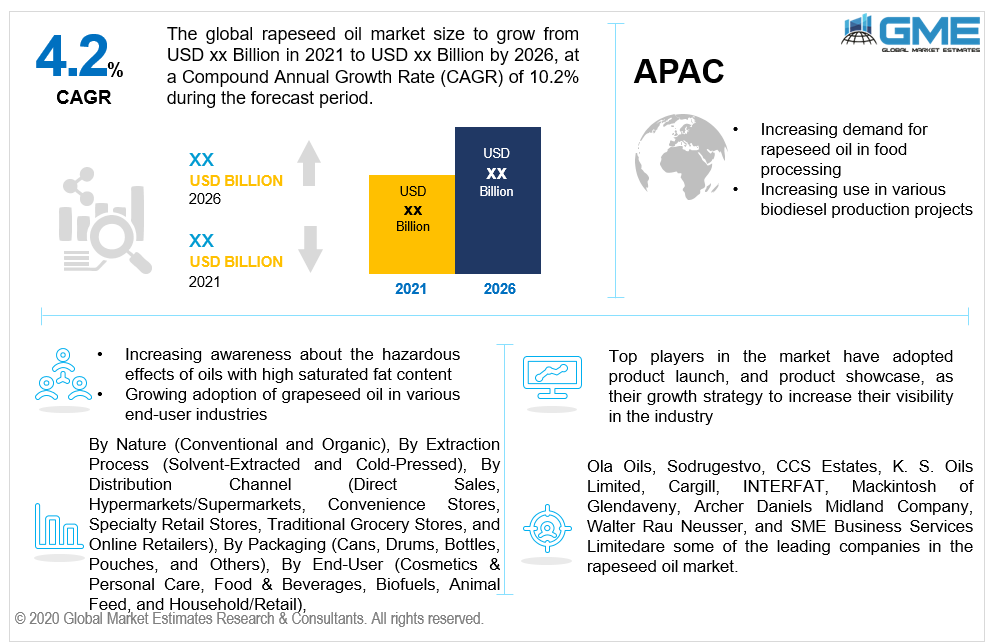 Rapeseed Oil Market: By Nature
By nature, the rapeseed oil industry is categorized into two types: organic and conventional. The organic rapeseed oil market is holding the largest share as a result of rising customer health consciousness. Organic rapeseed oil is considered to be nutritious, and many nutrition experts recognize its medicinal advantages as well as the reality that it is becoming a major part ofthe cooking of many dietary food itemsinrestaurants or food outlets.
Rapeseed Oil Market: By Extraction Process
The rapeseed oil marketby type of extraction process is divided into two categories: solvent-extracted and cold-pressed. The cold-pressed process is getting prominence because it does not utilize additives or chemicals resulting in the production of 100% pure organic rapeseed oil.
Rapeseed Oil Market: By Distribution Channel
The market is segmented into direct sales, hypermarkets/supermarkets, convenience stores, specialty retail stores, traditional grocery stores, and online retailersbased on the distribution channels. The direct salessegment will rise the fastest from 2021 to 2026because it eliminates intermediary costs and gives greater leverage on how the goods will be marketed, advertised, and distributed.
Rapeseed Oil Market: By Packaging
Based on the packaging, the rapeseed oil market is categorized into cans, drums, bottles, pouches, and others. The market segment of drums will be the largest because it's being used by consumers from different industries like cosmetics, food processing, and biofuels. They require oil in large quantities to manufacture products in bulk quantity and there are lower chances of oil spillage during operational tasks, thus boosting the drums segment growth.
Rapeseed Oil Market: By End-User
Based on the end-user, the market is classified into cosmetics & personal care, food & beverages, biofuels, animal feed, and household/retail. Food and beverage continue to be among the leading segmentin the end-use markets for rapeseed oil, as the oil is used in a variety of packaged food processing and in the food sector to prepare a wide variety of food products. Also, it is a low-cost and nutritious edible oil that can be used to make a variety of foods.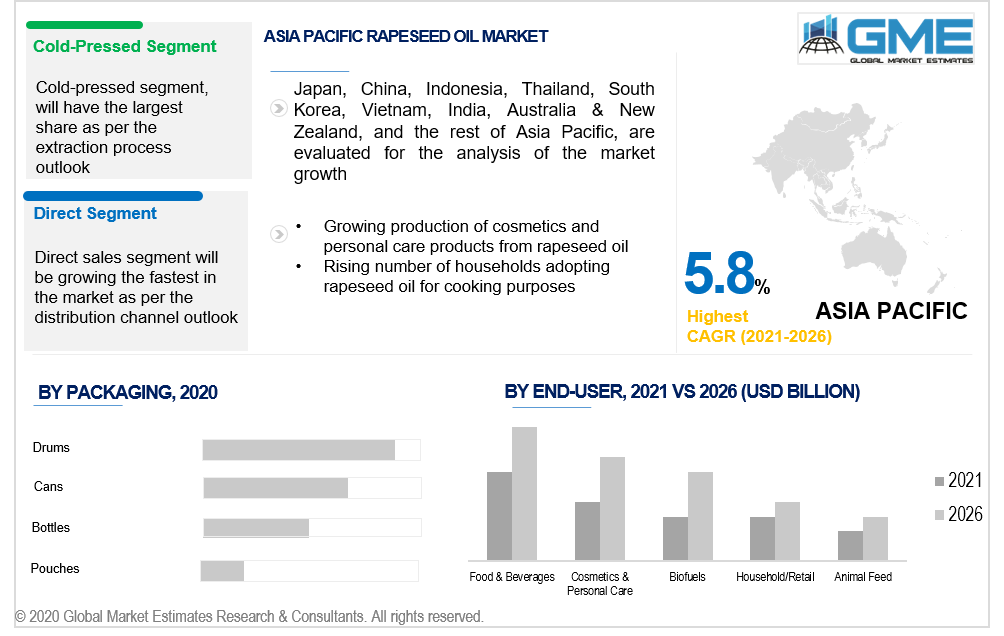 Rapeseed Oil Market: By Region
As per the geographical analysis, the market can be classified into North America (the United States, Canada, and Mexico), Asia Pacific (India, China, Japan, Malaysia, Singapore, and Rest of Asia Pacific), Europe (Germany, United Kingdom, Italy, France, Spain, Netherlands, and Rest of Europe), Middle East & Africa (Saudi Arabia, United Arab Emirates, and Rest of the Middle East & Africa) and Central South America (Brazil, Argentina, and Rest of Central and South America). North America will be the largest segment of the rapeseed oil market due to the customer preferences for organic, regenerative, plant-based products, as well as demand for foods and drinks containing immunity-boosting organic nutrients. In addition to focusing on broadening uses, several food and beverage manufacturers may present new product offerings to capture domestic and foreign markets. Due to the extremely high consumption of oil-based commodities in the different sectors across major economies, Asia-Pacific region will hold the highest sharein terms of CAGR.
Rapeseed Oil Market Share and Competitor Analysis
Ola Oils, Sodrugestvo, CCS Estates, K. S. Oils Limited, Cargill, INTERFAT, Mackintosh of Glendaveny, Archer Daniels Midland Company, Walter Rau Neusser, and SME Business Services Limited are some of the leading companies in the rapeseed oil market.
Please note: This is not an exhaustive list of companies profiled in the report.
The Global Rapeseed Oil Market has been studied from the year 2019 till 2026. However, the CAGR provided in the report is from the year 2021 to 2026. The research methodology involved three stages: Desk research, Primary research, and Analysis & Output from the entire research process.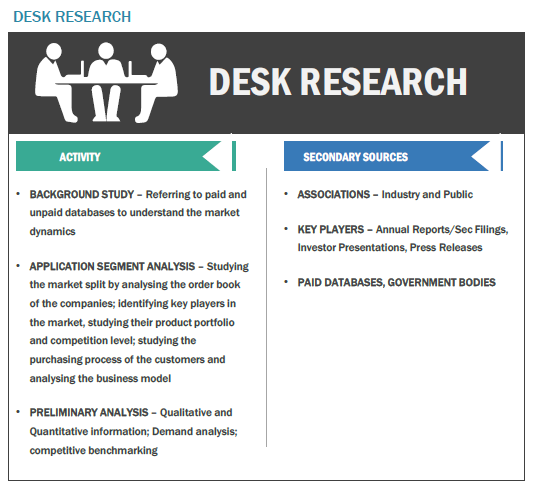 The desk research involved a robust background study which meant referring to paid and unpaid databases to understand the market dynamics; mapping contracts from press releases; identifying the key players in the market, studying their product portfolio, competition level, annual reports/SEC filings & investor presentations; and learning the demand and supply-side analysis for the Rapeseed Oil Market.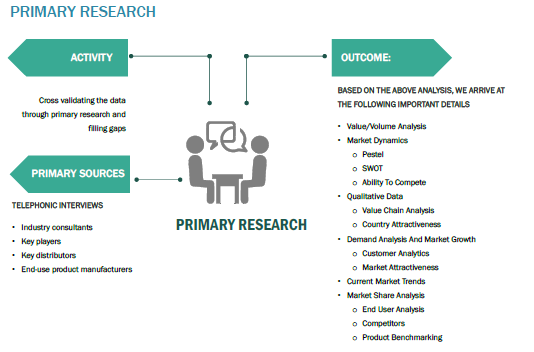 The primary research activity included telephonic conversations with more than 50 tier 1 industry consultants, distributors, and end-use product manufacturers.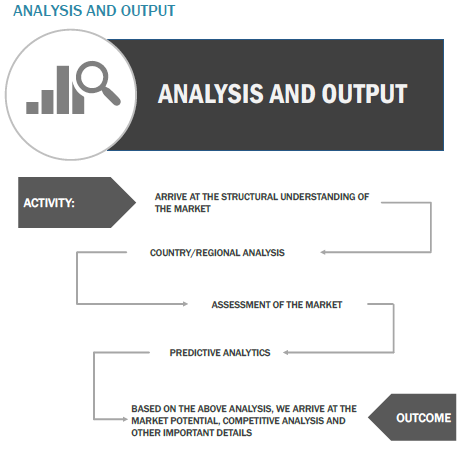 Finally, based on the above thorough research process, an in-depth analysis was carried out considering the following aspects: market attractiveness, current & future market trends, market share analysis, SWOT analysis of the company and customer analytics.