Recombinant Proteins Market: Insights
Recombinant proteins are a new DNA-forming mixture of genes. DNA Sequencing allows for the processing of bulk amounts of wild-type and modified human and mammalian proteins. Recombinant proteins are formed from cloned DNA sequences that typically encode a known working enzyme or protein. In developing novel treatments for serious chronic disorders such as anemia, cancer, diabetes, multiple sclerosis, and other rare diseases, recombinant proteins are used. For recombinant protein production, a special method named recombinant DNA technology is necessary.
The numerous advances in pharmaceutical learning and pharmaceutical development have allowed the continuous creation of proteins in a variety of human diseases as a vital therapeutic choice. Some of the main developments in this market are the rising R&D spending on biological drugs, and rising inclination which is anticipated to accelerate the market for recombinant proteins for research purposes. Innovative medicines targeting unmet patient needs are one of the primary value factors of research-based pharma firms. Moreover, the rising focus on protein therapeutics and customized medicine and the rising industry-academia collaborations are some of the leading drivers for the growth of the market.
Furthermore, in 1982, recombinant human insulin became the first recombinant protein used in care. To date, there are more than 130 recombinant proteins approved for clinical use by the U.S. FDA. However, globally, more than 170 recombinant proteins are manufactured and used in medicine.
As research activity increases, it is anticipated that both the availability of research funding and the demand and production of recombinant proteins especially COVID-19-related immune response proteins will grow. COVID-19 also substantially affected the life sciences industry. The firms with COVID-19 particular products were positively impacted. However, there was a major hindrance in research & development activities due to the closure of the laboratory and the disruption of clinical trials. Also, this lowered the demand for products apart from other products linked to COVID-19.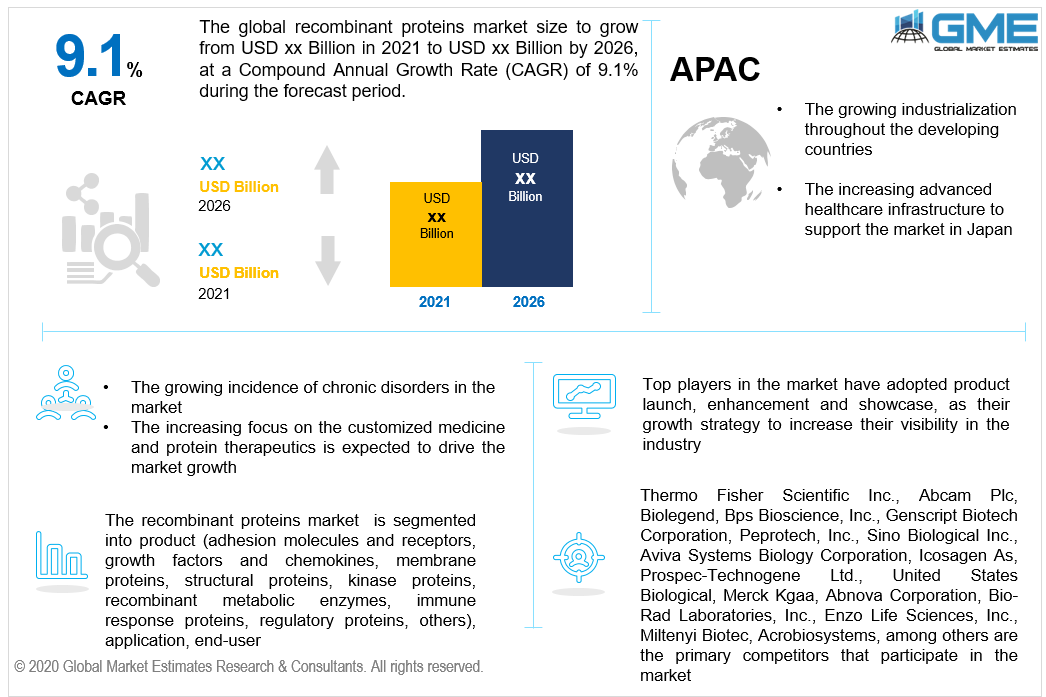 Recombinant Proteins Market: By Product
The growth factors and chemokines accounted for the largest revenue share and are also projected to grow at a high CAGR over the projected timeframe, owing to its use in numerous research fields such as neurobiology, cancer, COVID-19, immunology, and HIV/AIDS, among others.
Growth factors and chemokines are signaling molecules that regulate cell activity in an autocrine, endocrine, or paracrine manner. They exercise their biological processes by binding to receptors and initiating associated downstream signaling pathways, which further regulate gene transcription in the nucleus in turn and eventually induce a biological response. Chemokines are a group of proteins that form gradients from capillaries to tissues to attract cells, usually immune cells. Some chemokines act as cytokines as well. In nearby receptive cells, chemokines induce guided chemotaxis.
Recombinant Proteins Market: By Application
The drug discovery & development segment is anticipated to grow during the expected timeframe at a high CAGR pace. The segment is further segregated into cell & gene therapy, vaccines, and biologics. As recombinant proteins are invaluable research tools in many fields of biology, they are important and the most crucial element of small molecule drug discovery initiatives. Recombinant proteins help to discover and create new compounds influencing the role of proteins associated with the disease. It is anticipated that increasing research & development in this segment will have a beneficial impact on the overall market growth during the forecast era.
The number of recombinant drugs is anticipated to grow further as many vaccines & biologics comprised of recombinant proteins are currently in the pipeline and are anticipated to obtain FDA approval. In 2018, 34.2 million American citizens, or 10.5 percent of the demographic, had diabetes, as per the American Diabetes Organization. Furthermore, the advent of recombinant proteins also revolutionized biotherapeutics' production and manufacturing processes.
Recombinant Proteins Market: By End-User
CROs, pharmaceutical & biopharmaceutical companies, academic research institutes, and biotechnology companies are some of the different end-users of the recombinant proteins market. During the forecast period, the pharmaceutical & biopharma companies' segment is anticipated to enhance its market share. It's attributable to the recombinant proteins used by the leading producers in drug discovery & target detection.
Biotechnology (biotech) companies procure their drugs from live organisms harvested or manipulated. One of the main factors driving market growth over the forecast period is the rising number of projects for protein-based research.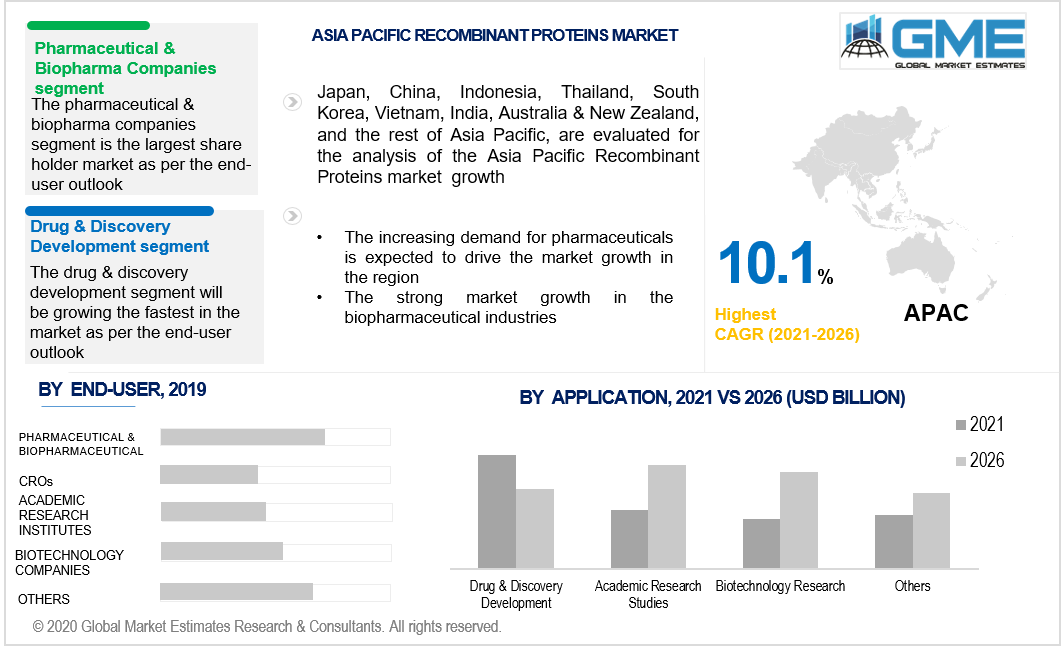 Recombinant Proteins Market: By Region
The North American region remains the leading marketplace for the coming years in terms of sales. It is driven by the increasing occurrence of infection & chronic disorders, the growing expenses in the research and development, and favorable government assistance are some of the leading factors driving the market growth. Also, the growing number of research activities and the existence of prime producers are some of the main factors driving the region's market development.
A substantial CAGR rate will be exhibited by the Asia-Pacific region over the projected timeframe. Strong government assistance for small and medium-sized businesses engaged in recombinant technologies, followed by a good distribution platform for hospital firms, is anticipated to push the region's market. Some of the key factors driving the growth of this regional market are the emergence of emerging countries such as South Korea, China, and India, the high population pool, and the growing number of collaborations for life science research studies.
Recombinant Proteins Market: Share & Competitor Analysis
Thermo Fisher Scientific Inc., Abcam Plc, Biolegend, Bps Bioscience, Inc., Genscript Biotech Corporation, Peprotech, Inc., Sino Biological Inc., Aviva Systems Biology Corporation, Icosagen As, Prospec-Technogene Ltd., Raybiotech, Inc., Stemcell Technologies Inc., United States Biological, Proteintech Group, Merck Kgaa, Abnova Corporation, Bio-Rad Laboratories, Inc., Enzo Life Sciences, Inc., Miltenyi Biotec, Acrobiosystems, Cellgenix Gmbh, Neuromics, Proteogenix, Richcore Lifesciences Pvt Ltd., and Stressmarq Biosciences Inc., among others are the primary competitors that participate in the market.
Please note: This is not an exhaustive list of companies profiled in the report.
In November 2020, At the 3rd China International Import Expo in Shanghai, Merck entered into a collaboration with Donghao Lansheng (Group) Co., Ltd. to implement a new import policy in China that facilitates customs clearance of research materials for biomedical innovation and analytical use.
In April 2019, Bio-Techne Corporation partnered with Elpiscience BioPharma. The purpose of this collaboration was to develop anticancer therapeutics in which Bio-Techneutic will have access to Elpiscience's broad product portfolio of antibodies for use in the development of preclinical, commercial, and clinical biopharmaceuticals.
The Global Recombinant Proteins Market has been studied from the year 2019 till 2026. However, the CAGR provided in the report is from the year 2021 to 2026. The research methodology involved three stages: Desk research, Primary research, and Analysis & Output from the entire research process.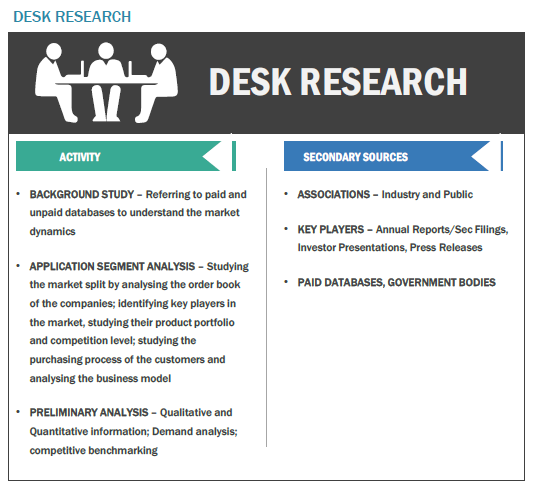 The desk research involved a robust background study which meant referring to paid and unpaid databases to understand the market dynamics; mapping contracts from press releases; identifying the key players in the market, studying their product portfolio, competition level, annual reports/SEC filings & investor presentations; and learning the demand and supply-side analysis for the Recombinant Proteins Market.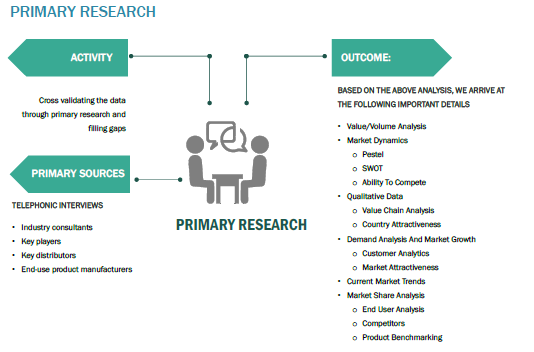 The primary research activity included telephonic conversations with more than 50 tier 1 industry consultants, distributors, and end-use product manufacturers.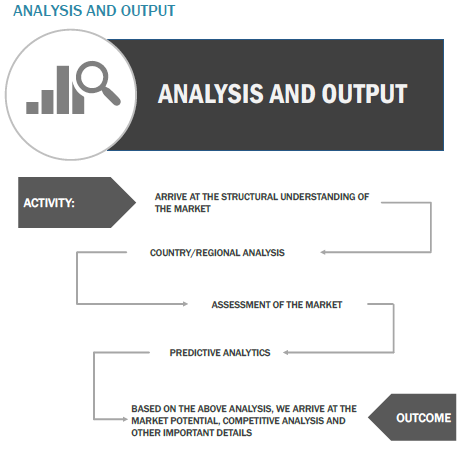 Finally, based on the above thorough research process, an in-depth analysis was carried out considering the following aspects: market attractiveness, current & future market trends, market share analysis, SWOT analysis of the company and customer analytics.