Robotic Process Automation Market: Insights
Enterprise resource planning (ERP) is becoming increasingly popular and appealing, prompting the need for organizations to move towards automation. Robotic process automation technology encourages enterprises to remain in the competition and aims to automate a corporation efficiently. Robotic process automation, also termed RPA, is a technological division that enables individuals in a company to configure a robot or software in an entity to capture and analyze current applications. It helps an organization to manipulate information, processes a transaction, receives feedback, and engage with other digital networks. Robotic process automation helps a business to improve its capability and save time and resources. An RPA platform is used by organizations with massive workforce strength and high-volume data, transactions or functions are also performed. The use of machines with machine learning and artificial intelligence technologies to manage high-volume daily activities traditionally done by humans is robotic process automation. RPA has transformed and developed ways in which enterprises or organizations are catering to back-office work, workflow systems, market administration, remote infrastructure, and IT support. In transaction processing, RPA offers good accuracy, better cycle speed, and enhanced efficiency. An employer of a company is deprived of doing tedious and boring activities. RPA's core features include improved productivity of staff, flexibility, quality, accuracy, precision, enhanced analytics, cost efficiency, and structured IT support and management. Consequently, in the coming years, the use of RPA is likely to help organizations grow. Factors such as the consolidation of robotic process automation with conventional business operations and the convenience of business processes attributable to RPA implementation are driving the growth of the robotic process automation industry. Tools such as AI, cognitive capabilities for machine learning, and architectural tools are used by enterprises to save time and resources. In the robotic process automation industry, there are few major constraints, such as lack of RPA expertise, data protection risk in the finance industry, and much less scope for RPA in knowledge-based business operations.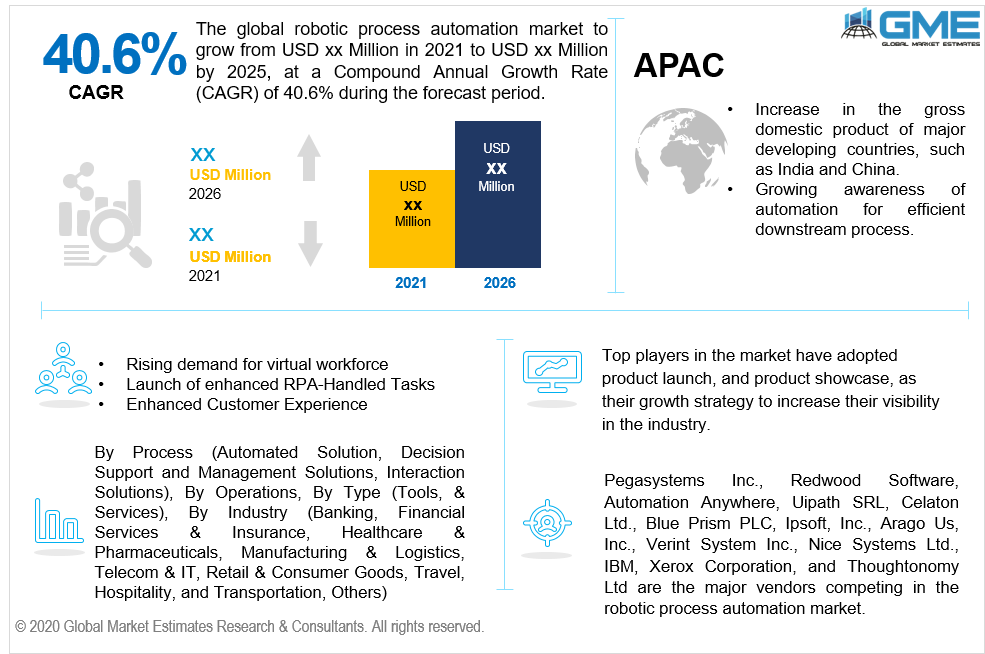 Robotic Process Automation Market: By Process
The market is categorized into interaction solutions, decision support & management solutions, and automated solutions based on the process. The automated solution segment led the market for robotic process automation as of 2019. This is due to increasing attempts of organizations to automate their simple operations and procedures, such as managing customer requests, entering data, uploading scanned documentation, and checking automated acceptance or denial details. Besides, RPA solutions allow organizations to reduce their operational costs by conducting repetitive, high-volume activities with a zero error rate.
Robotic Process Automation Market: By Operations
The market is categorized into knowledge-based and rule-based in terms of operations. The knowledge-based bifurcation is expected to achieve rapid growth in the robotic process automation market in the upcoming years. The system takes charge of tasks in the knowledge-based RPA that require human decisions or experience. In tandem with greater processing capacity and better networking, it uses emerging technology such as machine learning, big data, natural-user interfaces, artificial intelligence (AI), and cognitive computing. The development of this category will result from the improved capability of knowledge-based robotic process automation systems to work in complex data processing and unregulated domains.
Robotic Process Automation Market: By Type
The market is segmented into tools and services based on type. The service segment accounted for a significant share in terms of sales revenue of this market and is predicted to continue to rule over the forecast period. With strong competitiveness, training, consultancy, and advisory services are constantly being improved by service providers. The end-user is supported by such ongoing growth to recognize decreased costs and improved scalability.
Robotic Process Automation Market: By Industry
The robotic process automation market is segmented into manufacturing and logistics, telecom and IT, travel, hospitality, transportation, healthcare and pharmaceuticals, banking, financial services and insurance (BFSI), others (government, energy, and utility, and academics), and retail and consumer goods based on industry. The industry was dominated by the BFSI application segment and accounted for the highest share of global sales in 2019. Due to the growing automation of market activities, such as enforcement regulations, entering data, and assembly and formulation, which results in increased capacity, performance, and detailed insights, RPA implementation is projected to be larger in the BFSI field. Financial service companies are grappling with an ever-increasing amount of difficulty to integrate large datasets and transactions constructed around legacy systems. The adoption of robotic process automation helps companies to realign capital to concentrate on high-value clients and strategic positions.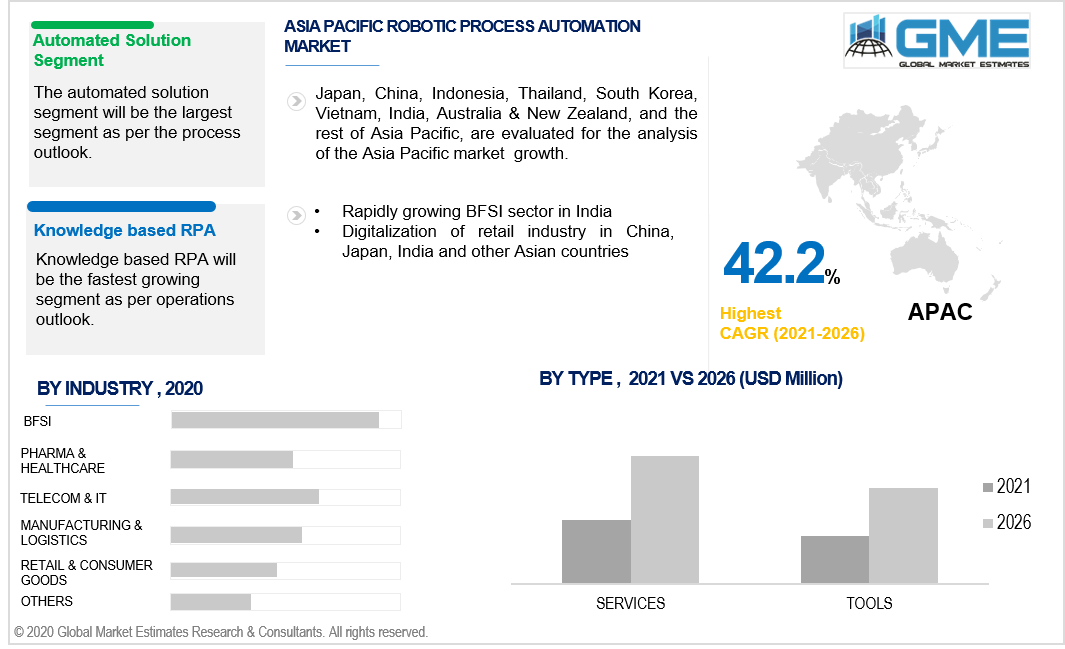 Robotic Process Automation Market: By Region
Based on region, the market is characterized into North America, Asia Pacific, South America, Europe, and Middle East & Africa (MEA). As of 2021, North America will be the largest RPA solution market, primarily due to the strong adoption of automation technologies and process management across the region's two countries. Besides, the presence of a vast number of firms providing offshore consumer services, combined with the accessibility of major manufacturers of robotic process automation technologies, results in the region's dominant share in the global industry. The area is also witnessing a growing demand for cloud robotics, which is further contributing to the development of the market for robotic process automation.
Asia-Pacific (APAC) is expected to achieve rapid growth in the demand for robotic process automation during the forecast time. The growth of the sector will be fuelled by the increase in the gross domestic product (GDP) of major developing countries, such as India and China, combined with the growing awareness of automation in the country. Companies in the region are witnessing three substantial advantages- a stronger market position, higher productivity, and better quality processes after implementing robotic process automation. Such factors are contributing to the growing acceptance in the area of RPA solutions.
Robotic Process Automation Market: Share & Competitor Analysis
Pegasystems Inc., Redwood Software, Automation Anywhere, Uipath SRL, Celaton Ltd., Blue Prism PLC, Ipsoft, Inc., Arago Us, Inc., Verint System Inc., Nice Systems Ltd., IBM, Xerox Corporation, and Thoughtonomy Ltd are the major vendors competing in the robotic process automation market.
Please note: This is not an exhaustive list of companies profiled in the report.
In March 2019 Automation Anywhere and BMC signed a strategic alliance to deliver BMC Helix with RPA. The goal of the latter organization was to expand BMC Helix's cognitive automation capability to include RPA across multiple business processes.
The Global Robotic Process Automation Market has been studied from the year 2019 till 2026. However, the CAGR provided in the report is from the year 2021 to 2026. The research methodology involved three stages: Desk research, Primary research, and Analysis & Output from the entire research process.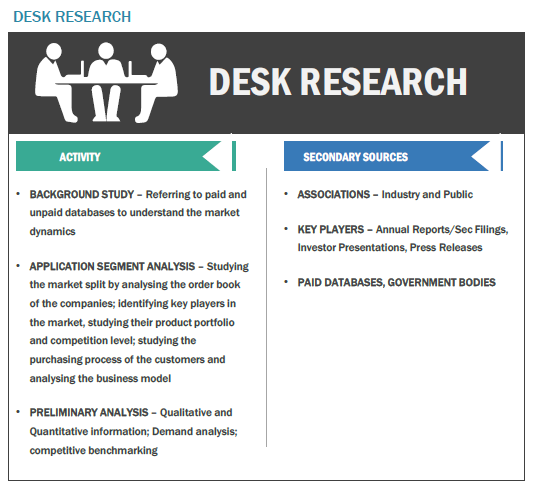 The desk research involved a robust background study which meant referring to paid and unpaid databases to understand the market dynamics; mapping contracts from press releases; identifying the key players in the market, studying their product portfolio, competition level, annual reports/SEC filings & investor presentations; and learning the demand and supply-side analysis for the Robotic Process Automation Market.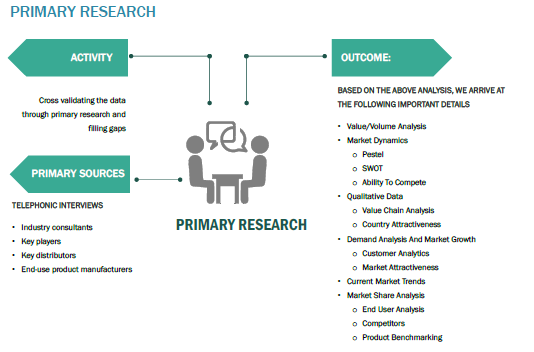 The primary research activity included telephonic conversations with more than 50 tier 1 industry consultants, distributors, and end-use product manufacturers.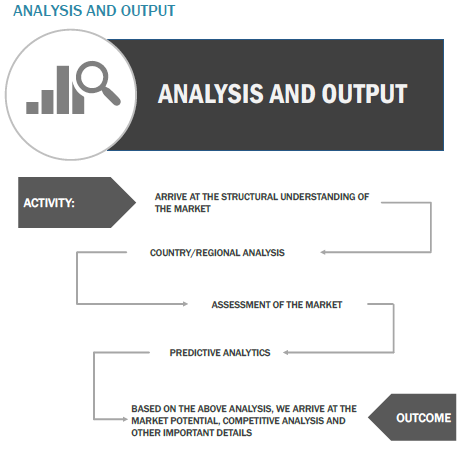 Finally, based on the above thorough research process, an in-depth analysis was carried out considering the following aspects: market attractiveness, current & future market trends, market share analysis, SWOT analysis of the company and customer analytics.