Signal Conditioning Module Market: Insights
Signal conditioning modules are used to condition signals by amplification and isolation procedure to match the frequency range so that its suitable for a successive processing. With sensors being implemented in a wide range of applications, the need for signal conditioning has also increased. Signals have to be conditioned properly before they are fed to the next step to ensure smooth working. The modules are created with the client's requirements in mind hence they are highly customizable. They are primarily used in manufacturing automation equipment that has multiple steps during production. These modules prevent machinery from breakdown due to human error and other issues that arise during production processes. Hence saving industries from repairs, unnecessary production shutdowns, and in severe cases injury to personnel. Increasing globalization and rapid investments in the manufacturing sectors have seen automation take a crucial role in the production process. With increased automation, the market has also grown. As technology develops, industries have to modernize their manufacturing processes to meet the global standard which has driven the need for modern types of equipment that are reliant on signal conditioning modules to ensure quality control. Governmental regulations have also deemed it necessary to use signal conditioning modules to ensure quality and a safe working environment. Signal conditioning modules also improve the efficiency of the machine and its accuracy which saves time and money in manufacturing industries. As precise products will prevent wastage of materials and gives quality output that adheres to the client's requirements consistently. Signal conditioning modules are also used extensively in data acquisition systems, signals that are fed to the data acquisition systems have to be amplified or attenuated to the data acquisition system's requirements so that the signal can be processed. With data acquisition systems being a vital part of many types of equipment there is a growing demand for signal conditioning modules. The signal conditioning modules market is driven by increased automation, increasing usage of sensors and data acquisition systems, increased governmental regulations to control quality, and rapid industrialization. The market is restrained by a large number of vendors in the market space that reduces the overall profitability of the market, COVID-related shutdowns to production, increased regulations, and fluctuating raw material prices.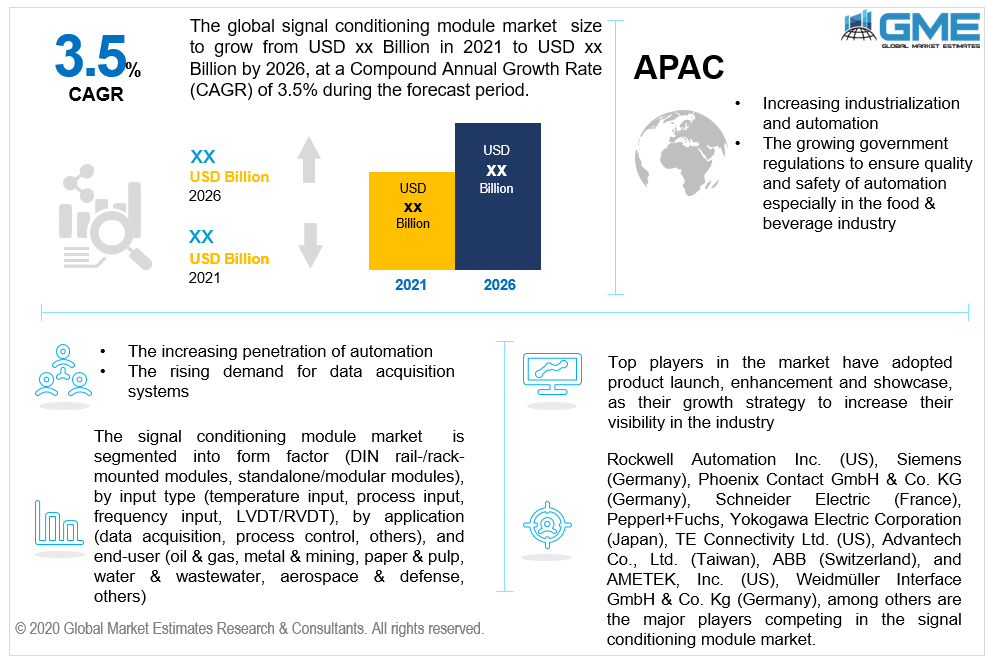 Signal Conditioning Module Market: By Form Factor
Based on the form factor, the signal conditioning market has been divided into DIN/rail/rack-mounted modules and standalone modules. The DIN/rail/rack-mounted segment is expected to hold the lion's share of the market while also being the fastest-growing segment during the forecast period. The DIN/rail/rack-mounted modules accept a wide range of signals and are used in potentiometers, thermocouples, RTDs, and DC to AC and AC to DC converters. These modules are easily installed and are flexible in installation and are critical elements of data acquisition systems. Their wide range of applications combined with their high-density installation application makes them ideal for industrial usage thereby increasing their demand.
Signal Conditioning Module Market: By Input Type
Based on the input type, the signal conditioning module market can be segmented into temperature input, process input, frequency input, and LVDT/RVDT segments. The process input segment will grow much faster than other input type from 2021 to 2026. Process input modules have a wide range of applications and are vital to ensuring quality control by testing and measurement. Process inputs are also used quite extensively in various types of data acquisition systems.
Signal Conditioning Module Market: By Application
Based on application, the signal conditioning module can be segmented into data acquisition, process control, and others. The data acquisition segment held the dominant share of the market during the forecast period. Every automation equipment and sensors has some form of data acquisition system in them to process and record the data being fed to them so that they can ensure quality is being maintained and there are no fluctuations that are detrimental to the equipment. The increased need for automation has driven the data acquisition systems which in turn has led to the growth in the data acquisition signal conditioning modules systems in the market.
Signal Conditioning Module Market: By End-User
Based on the end-user study, the signal conditioning modules market can be segmented into oil & gas, energy & power, chemical processing, food & beverage, metal & mining, paper & pulp, water & wastewater, aerospace &defense, and others. The increased adoption of automation in the production and packaging process in the food & beverages industry has resulted in this segment to hold a major share. Increased government regulations in this industry and the high degree of quality control required in this industry are the major drivers of this segment.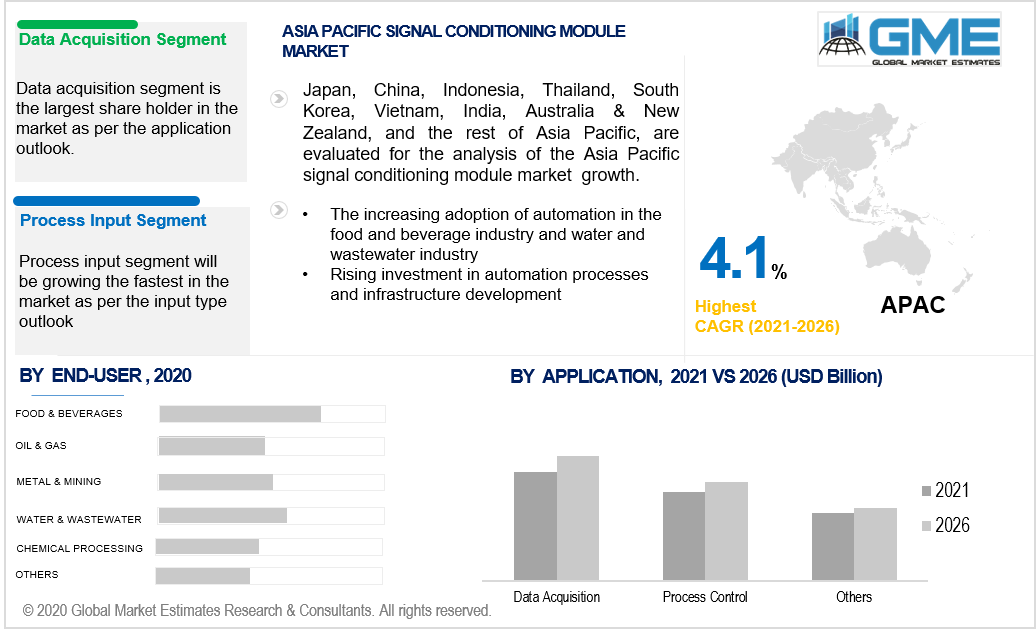 Signal Conditioning Module Market: By Region
US, Canada and Mexico (sub segments of North American region) are the largest contributors in the market in terms of market value. The larger [enetration of automation in this region and a high degree of quality control requirements are the major drivers of the market in this region. The North American region has seen a lot of production processes being automated due to rising labor costs in the region. Governments have strict regulations that have to be followed by the industries which have driven the need for consistent quality and increased the demand for signal conditioning modules. The geographical region to grow the fastest with the highest CAGR value is the Asia Pacific market. Rising demand for production goods due to the rapid increase in population is the major driver of this region. Increased industrialization, increasing investments in manufacturing infrastructure, and a rising number of signal conditioning module vendors being the other drivers in this region. Countries like India and China are experiencing an increase in demand for processed food & beverages which has seen industries in the region turn to automation as the solution to ramp up production. Thereby the growing population combined with rapid industrialization and increasingly automized production processes are all expected to drive the demand for signal conditioning modules in this region.
Signal Conditioning Module Market: Share & Competitor Analysis
Siemens (Germany), Rockwell Automation, Inc. (US), Phoenix Contact GmbH & Co. KG (Germany), Pepperl+Fuchs (Germany), Schneider Electric (France), Yokogawa Electric Corporation (Japan), Advantech Co., Ltd. (Taiwan), TE Connectivity Ltd. (US), ABB (Switzerland), Weidmüller Interface GmbH & Co. Kg (Germany), AMETEK, Inc. (US), Moore Industries (US), Acromag, Inc. (US), ), PR electronics (Denmark), Dwyer Instruments, Inc. (US), ICP DAS CO., LTD. (Taiwan), Keysight Technologies, Inc. (US), Omega Engineering Inc. (US), Vega Grieshaber Kg (Germany), Hans Turck GmbH & Co. KG (Germany), and Curtiss-Wright Corporation (US), among others,are the majorvendors competing in the signal conditioning modulemarket.
Please note: This is not an exhaustive list of companies profiled in the report.
The Global Signal Conditioning Module Market has been studied from the year 2019 till 2026. However, the CAGR provided in the report is from the year 2021 to 2026. The research methodology involved three stages: Desk research, Primary research, and Analysis & Output from the entire research process.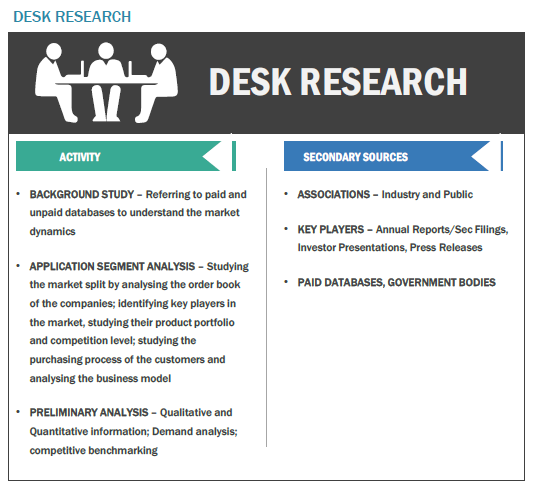 The desk research involved a robust background study which meant referring to paid and unpaid databases to understand the market dynamics; mapping contracts from press releases; identifying the key players in the market, studying their product portfolio, competition level, annual reports/SEC filings & investor presentations; and learning the demand and supply-side analysis for the Signal Conditioning Module Market.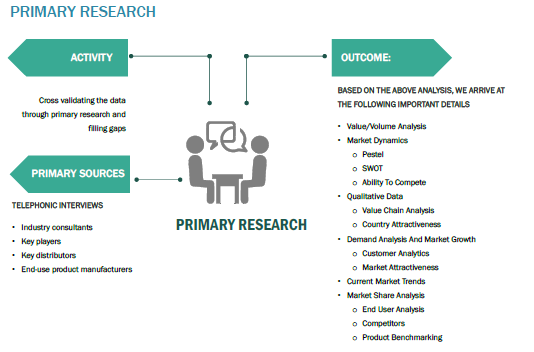 The primary research activity included telephonic conversations with more than 50 tier 1 industry consultants, distributors, and end-use product manufacturers.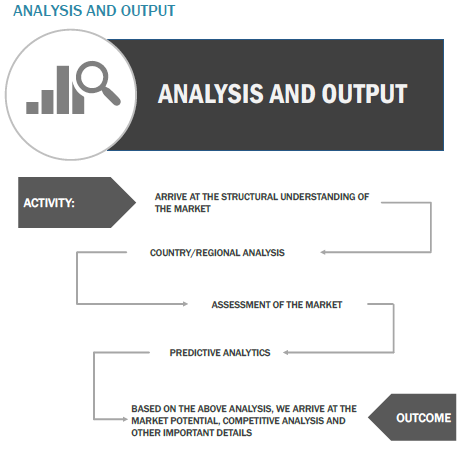 Finally, based on the above thorough research process, an in-depth analysis was carried out considering the following aspects: market attractiveness, current & future market trends, market share analysis, SWOT analysis of the company and customer analytics.