Trimethyl Pentanediol Monoisobutyrate Market Insights
Trimethyl pentanediol monoisobutyrate is a clear liquid with a distinct, and mild odor. It is the most often used coalescent in latex paints. Texanol is another name for trimethyl pentanediol monoisobutyrate. It works well in all kinds of latex paints, in various weather conditions, and over substrates with multiple porosity levels.
The rise in demand for trimethyl pentanediol monoisobutyrate in the paint sector is expected to drive the growth of the market in the coming years. It gives the highest level of film integrity at low coalescence levels, heightening the paint's performance features, including touch-up, low-temperature coalescence, washability, scrub resistance, thermal flexibility, colour development, and endurance to mud cracking. When used with associative thickeners, trimethyl pentanediol monoisobutyrate improves the thickening ability of paints.
During the forecast era, the global trimethyl pentanediol monoisobutyrate market is projected to benefit from substantial growth in the construction sector. Because of their environmentally friendly properties, trimethyl pentanediol monoisobutyrate formulations are in high demand, particularly in the construction industry. Trimethyl pentanediol monoisobutyrate is used on the inside and outside of industrial and residential structures. Because of its ease of use, quick-drying, water and sun resistance, and low cost, texanol is common in the construction industry. These paints can be utilized for newly constructed buildings or remodeling existing infrastructures, including public buildings, monuments, plants and factories, residential buildings, and private office spaces. It can also be used directly on walls with an oil-based foundation without any pre-treatments.
New product launches and technical advances in the market, such as latex equivalents and water-based aerosol paints with different textures, are projected to benefit demand for water-based latex solutions during the forecast era. Such advancements are expected to increase the global supply of 2, 2, 4-trimethyl-1, 3-pentanediol monoisobutyrate.
According to a coatings service provider in Canada, Home Painters Toronto, latex formulations are a mediocre choice over oil paints. Yet, due to the product's numerous benefits, they are now substituting oil formulations in significant applications. The government regulations concerning volatile organic compounds' (VOC) emissions have become more stringent across various regions, one of the principal reasons for decreasing oil formulations.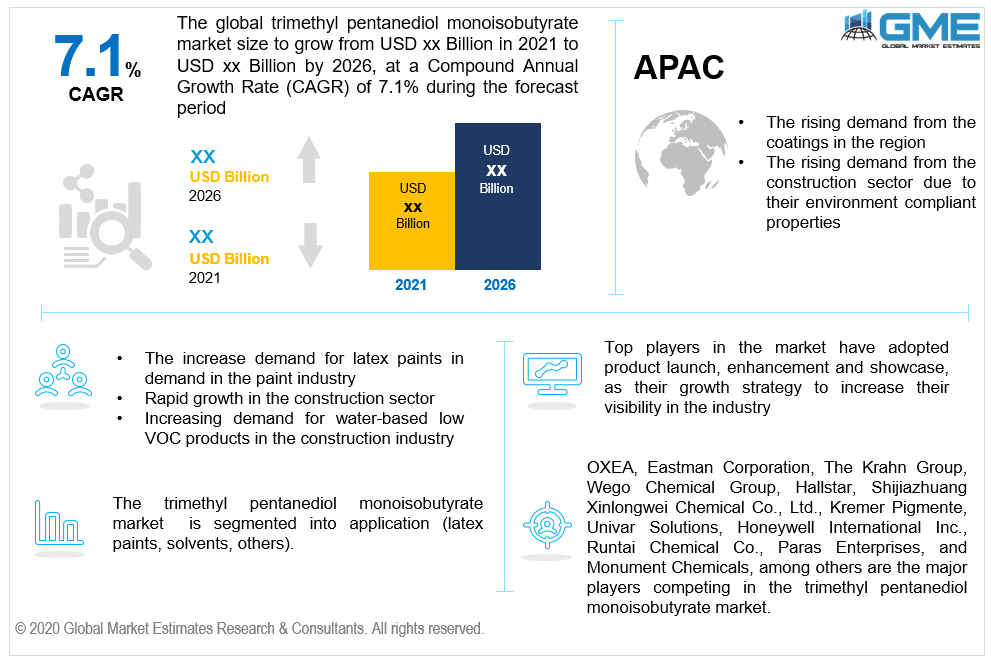 Trimethyl Pentanediol Monoisobutyrate Market: By Application
Based on theapplication, the market is segmentedas: latex paints, solvents, and others. The others segment includes oil-drilling muds, wood preservative carriers, ore flotation, and floor polishes. The latex paints segment is anticipated to expand at an accelerated pace during the forecast period. Because of its non-chipping and non-yellowing properties, trimethyl pentanediol monoisobutyrate consumption increases in latex paints. Trimethyl pentanediol monoisobutyrate is primarily used as a coalescing agent in latex paint use, as a solvent in polishes, pesticide additives, cosmetics, and as a chemical intermediate. The growing demand for water-based low volatile organic compound (VOC) products in the construction sector, as well as the launch of many high-quality resins, are expected to fuel demand for 2,2,4-trimethyl-1,3-pentanediol monoisobutyrate during the projected timeline.
Solvents are predicted to grow at a volume-based CAGR in the forecast period owing to the globally increasing demand from the paints industry. Water-based formulations are replacing solvent-based painting substance equivalents around the world due to their environmental friendliness, especially in the construction sector. These are used in both the interiors and exteriors of industrial and residential buildings. Over the projected period, demand for 2,2,4-trimethyl-1,3-pentanediol monoisobutyrate is expected to rise due to a rapidly developing construction sector and a rising redevelopment trend.
Paint manufacturers are now developing new latex paint products, like spray cans or aerosols, which are projected to be in high demand from the advertisement, automotive, and DIY industries. Due to their secure usage, these products are easily obtainable directly to the clients through local stores and e-commerce platforms. Such advancements in the industry are expected to propel the 2,2,4-trimethyl-1,3-pentanediol monoisobutyrate market globally.
Pesticide formulations for non-food crops are permitted under the Federal Insecticide, Fungicide, and Rodenticide Act (FIFRA).The trimethyl pentanediol monoisobutyrate is expected to win extensive acceptance as a pesticide additive due to its biodegradable qualities. The trimethyl pentanediol monoisobutyrate is thus likely to gain significant demand from gardening and turf use pesticide manufacturers.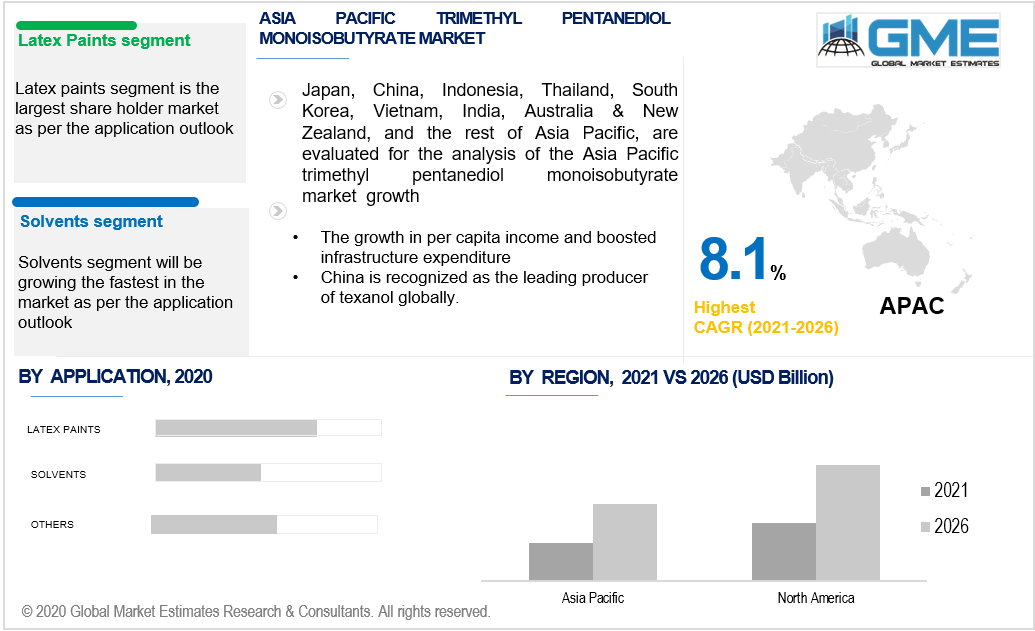 Trimethyl Pentanediol Monoisobutyrate Market: By Region
Based on consumption, the Asia Pacific region is predicted to hold a significant share in the global market during the forecast period due to the accelerated expansion in construction and packaging industries and a surge in technological advancements in the region's paints industry. The construction industry is expanding rapidly in India, Japan, ASEAN, China, and Southeast Asian countries as per capita income increases and infrastructure spending increases. Due to the moderate regulations imposed by various regulatory authorities and the availability of low-cost labour, China is a major country in the Asia Pacific region's trimethyl pentanediol monoisobutyrate industry.
The market in North America is expected to rise at a significant rate during the projected era, owing to an increase in demand for trimethyl pentanediol monoisobutyrate in the coatings industry and promising government policies. The demand for trimethyl pentanediol monoisobutyrate in the region's paints and coatings industry is increasing due to an increase in the restoration and rehabilitation of old buildings.
Europe will emerge as the second-largest market for trimethyl pentanediol monoisobutyrate. The region's manufacturing sector will witness a significant recovery in oil and gas production, with major companies developing their capacities. This will primarily support the region's petrochemical industry.
Conversely, the Middle East & Africa, and Latin America have a more subordinate market penetration owing to a lack of awareness regarding the usage of trimethyl pentanediol monoisobutyrate.
Trimethyl Pentanediol Monoisobutyrate Market Share and Competitor Analysis
OXEA, Eastman Corporation, The Krahn Group, Wego Chemical Group, Hallstar, Shijiazhuang Xinlongwei Chemical Co., Ltd., Kremer Pigmente, Univar Solutions, Honeywell International Inc., Runtai Chemical Co., Paras Enterprises, and Monument Chemicalsare some of the recognized market players.
Please note: This is not an exhaustive list of companies profiled in the report.
The Global Trimethyl Pentanediol Monoisobutyrate Market has been studied from the year 2019 till 2026. However, the CAGR provided in the report is from the year 2021 to 2026. The research methodology involved three stages: Desk research, Primary research, and Analysis & Output from the entire research process.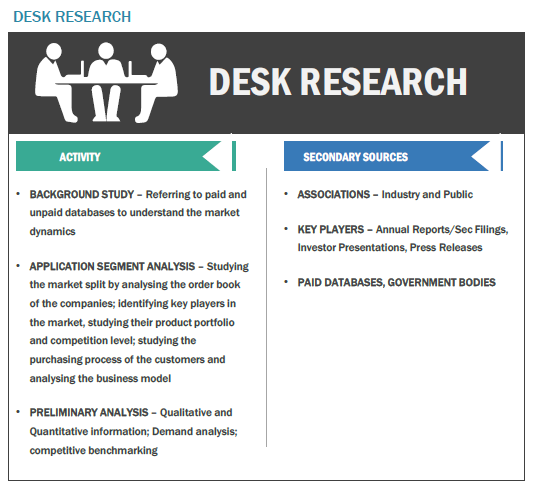 The desk research involved a robust background study which meant referring to paid and unpaid databases to understand the market dynamics; mapping contracts from press releases; identifying the key players in the market, studying their product portfolio, competition level, annual reports/SEC filings & investor presentations; and learning the demand and supply-side analysis for the Trimethyl Pentanediol Monoisobutyrate Market.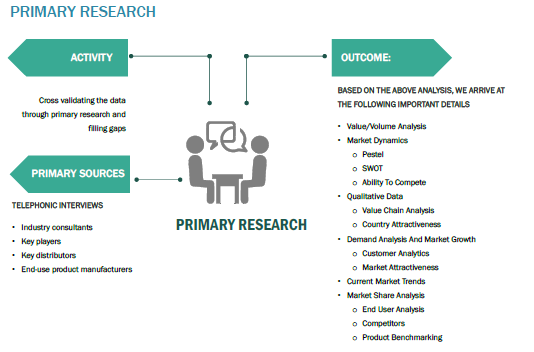 The primary research activity included telephonic conversations with more than 50 tier 1 industry consultants, distributors, and end-use product manufacturers.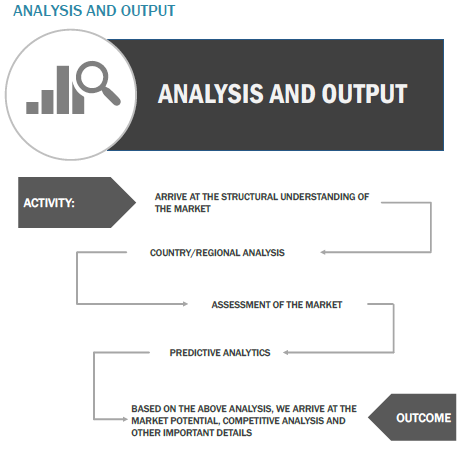 Finally, based on the above thorough research process, an in-depth analysis was carried out considering the following aspects: market attractiveness, current & future market trends, market share analysis, SWOT analysis of the company and customer analytics.