Insect-Based Ingredients Market Insights
The global insect-based ingredients market is projected to grow at a significant rate in the coming years. The increasing demand for animal-based protein for pet food along with rising pet ownership is expected to augment demand over the coming years. Increasing demand for healthy pet food to reduce the incidence of heart disease, stress, and depression among pets is also anticipated to boost the demand for insect-based ingredients market.
Insects are expected to be more efficient than traditional livestock at converting feed into protein, as they require comparatively less feed. Benefits associated with the product such as the requirement of lesser resources than traditional livestock coupled with lower emission of greenhouse gases and ammonia than traditional livestock species is likely to drive the overall growth of the market.
However, factors such as lack of scale in the production of insects along with stringent regulations on insect-based feed in regions such as Europe are projected to hinder the growth of the industry.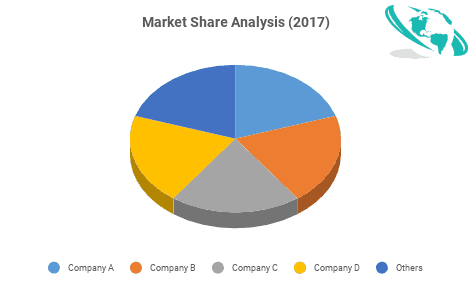 Insect-Based Ingredients Market: Usage Insights
The insect-based ingredient market is segmented on the basis of usage in animal feed, pharmaceutical products, human food, protein, honey, silk, cosmetics, lac ornaments, and decoratives. The demand for animal feed is expected to increase at a high CAGR due to rising adoption of insects in place of traditional livestock. Insects are considered to be highly nutritious and a healthy food source of vitamin, mineral, fat, fiber and protein.
The growing demand for pharmaceutical products based on insects is also projected to foster demand for the industry. Some of these identified compounds and strains from various insect DNA structures are used for manufacturing drugs are being increasingly used for the treatment of various health issues. For instance, larvae are harvested, boiled, and mashed into a paste and are used to induce lactation, reduce fever, and soothe gastrointestinal tracts.
Insect-Based Ingredients Market: Insect Family Insights
The market is segmented into Coleoptera, Lepidoptera, Hymenoptera, Orthoptera, and Hemiptera amongst others. The Lepidoptera segment is projected to grow exponentially in the coming years. This category includes such as butterflies and moths. Increasing application of these insects as the supplement for children and pregnant women who suffer the deficiency in iron and protein is likely to contribute to the overall market growth.
The orthopteran segment which includes insects such as grasshoppers, locusts, and crickets is also likely to register a significant growth as they are a rich source of protein.
Insect-Based Ingredients Market: Regional Insights
Insect-based ingredients demand across the world is anticipated to evolve at a very high CAGR over the coming years. Increasing consumption of insect ingredients in the Asia Pacific region is expected to create untapped opportunities for the growth of the market. Demand is anticipated to arise from countries such as Sri Lanka, Malaysia, India, Bangladesh, and China.
Growing demand for insects owing to their high nutritional value in the Middle-East and African region is also expected to increase the demand for the industry.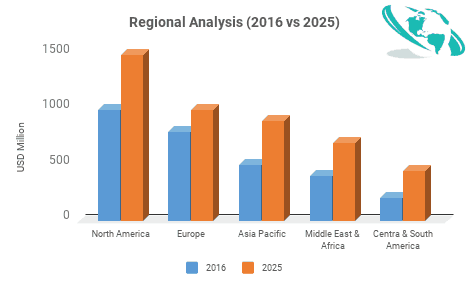 Insect-Based Ingredients Market: End-Use Landscape
The end-use landscape entails a list of current and prospective consumers prevailing across the regions. This section provides company addresses, contact details, products, and regional presence of companies who are purchasing or are likely to purchase insect-based ingredients over the coming years. Some leading consumers of insect-based ingredients are CP Group, New Hope Group, Cargill, Land O'Lakes, BRF and Tyson Foods.
Insect-Based Ingredients Market: Vendor Landscape
The report contains a chapter dedicated to vendors operating in the market, covering raw material manufactures, equipment developers, manufacturers, and distributors. The report provides these insights on a regional level. This section of the report entails contact details, experience, products manufactured/supplied, and geographical presence of companies.
Insect-Based Ingredients Market Share & Competitor Analysis
Some of the players operating in the global insect-based ingredients market include Thailand Unique, Nordic Insect Economy Ltd., Entomo Farms Ltd., Exo Inc., Proti-Farm, Enviro Flight LLC, Ento Tech, Prote-Insect, AgriProtein and Enterra Feed Corporation.
Please note: This is not an exhaustive list of companies profiled in the report.
In March 2018, the U.S. Association of American Feed Control Officials (AAFCO), the membership association formed to regulate the sale and distribution of animal feeds announced giving approval to Enterra Feed Corporation, a manufacturer of sustainable insect-based feed ingredients, to include black soldier fly (BSF) larvae meal in feed for salmonids. Apart from BSF, their list of authorised feed ingredients includes salmon, trout and arctic char.
In September 2017, Karma3, a Melbourne biotech company announced using its software development skills to breed black soldier flies. The larvae produced by the flies are expected to convert food scraps into a protein source. The current nutritional content of the product is 60 to 65 per cent protein, and rest as a mixture of carbohydrate and fat. This protein can be used as fish meal.
The global Insect-Based Ingredients Market has been studied from the year 2016 till 2025. However, the CAGR provided in the report is from the year 2017 to 2025. The research methodology involved three stages: Desk research, Primary research, and Analysis & Output from the entire research process.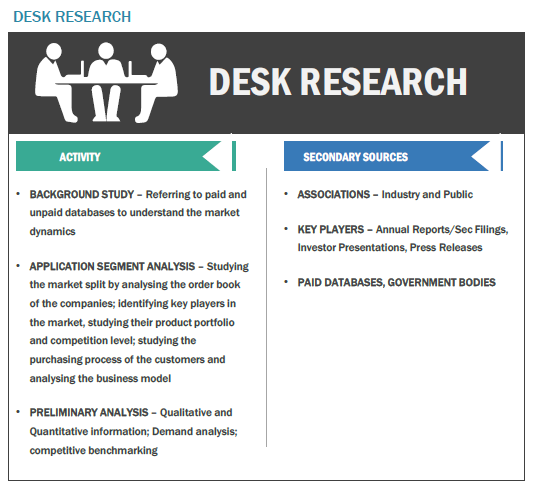 The desk research involved a robust background study which meant referring to paid and unpaid databases to understand the market dynamics; mapping contracts from press releases; identifying the key players in the market, studying their product portfolio, competition level, annual reports/SEC filings & investor presentations; and learning the demand and supply side analysis for the Insect-Based Ingredients Market.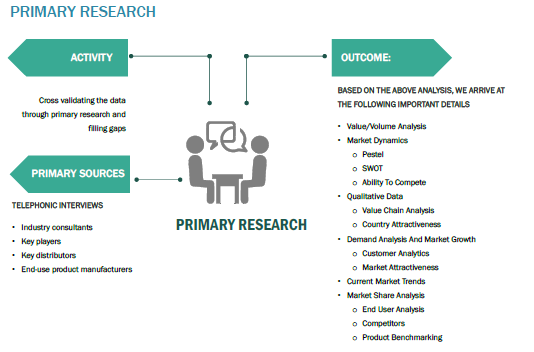 The primary research activity included telephonic conversations with more than 50 tier 1 industry consultants, distributors, and end-use product manufacturers.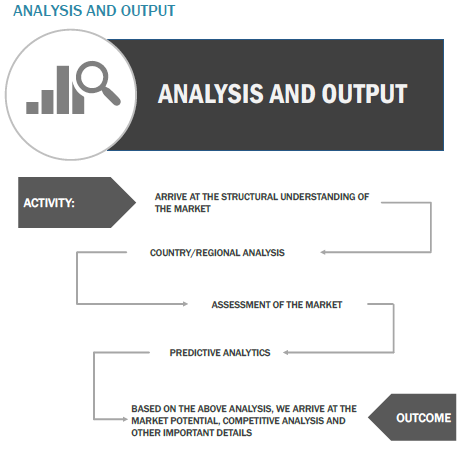 Finally, based on the above thorough research process, an in-depth analysis was carried out considering the following aspects: market attractiveness, current & future market trends, market share analysis, SWOT analysis of the company and customer analytics.