Liner Hangers Market Insights
The global liner hangers market is estimated to grow at a steady CAGR of 3.98% during the forecast period. The market was valued at USD 83.35 million in 2018, and is estimated to grow to USD 113.93 million by 2026. The market is driven by growing investment in exploration, drilling and well completion activities around the world. With the world's major oil fields gradually depleting, countries are taking efforts to discover new onshore and offshore oil sources in order to suffice their oil needs and for export as well. During oil exploration, there has been a shift from vertical drilling to horizontal drilling over time. There has been a steady rise in the number of hydraulic fractured wells drilled and completed since 2014, which is in turn expected to drive demand for liner hangers in in the coming years.
Liner Hangers Market: By Type
The liner hangers market can be classified into conventional and expandable liner hangers based on type. The expandable liner hangers segment is likely to dominate the market in terms of revenue. Expandable liner hangers are designed to handle tensile capacities without compromising on the flow area required to complete cementing. The market for expandable liner hangers is therefore projected to grow at a significant CAGR during the forecast period.
Liner Hangers Market: By Location of Deployment
The market can be classified on the basis of location of deployment of liner hangers into offshore and onshore. The onshore segment is expected to hold the largest market share in terms of revenue. This can be attributed to large number of onshore sites and lower drilling cost of onshore wells. However, onshore wells tend to dry up fast within one or two years. Offshore wells on the other hand have a high drilling and completion cost, but yield consistent produce for a long duration. The offshore wells segment is therefore expected to grow at a higher CAGR during the coming years.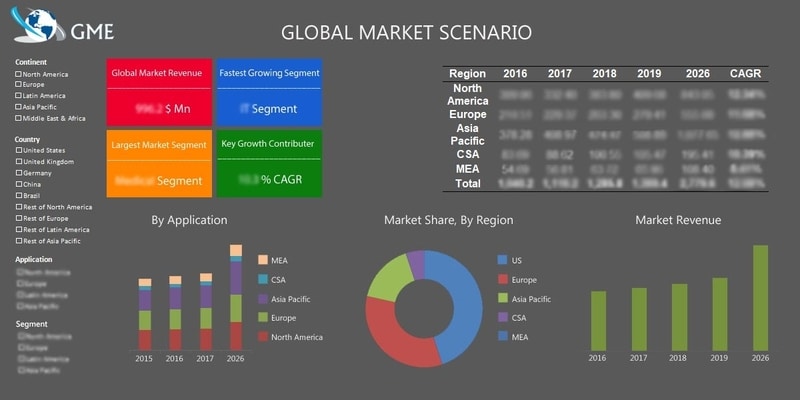 Liner Hangers Market: Regional Insights
North America is expected to dominate the global liner hangers market. This is followed by Asia Pacific and Middle East & African region. While North America is projected to grow at the highest CAGR, the Middle Eastern region is estimated to register a significant market growth owing to high exploration activities in the African region. Similarly the Central & South American region is expected to grow at a higher rate owing to tremendous market expansion opportunities.
Liner Hangers Market: Vendor Landscape
The report contains a chapter dedicated to vendors operating in the market, covering raw material manufactures, equipment developers, manufacturers, and distributors. The report provides these insights on a regional level. This section of the report entails contact details, experience, products manufactured/supplied, and geographical presence of companies.
Liner Hangers Market: Share & Competitor Analysis
Some of the key players operating in the Liner Hangers markets are Halliburton Co., Schlumberger Ltd, Weatherford International PLC, Baker Hughes - a GE Company, National Oilwell Varco Inc., NCS Multistage LLC, Well Innovation AS, Innovex Downhole Solutions Inc., Packers Plus Energy Services Inc., Dew Wartungs und Reparatur GmbH and Drill Quip Inc among others.
Please note: This is not an exhaustive list of companies profiled in the report.
In January 2017, Packers Plus Energy Services Inc. introduced PrimeSET Liner Hanger system with enhanced features which improves reliability and performance and is time and cost efficient for operators.
In June 2015, Seminole Services announced to introduce Powerscrew Liner System, expandable liner hanger installed with torsional energy which significantly reduces the risks associated with depth operations.
Check the Press Release on Liner Hangers Market Report
The global liner hangers market has been studied from the year 2017 till 2026. However, the CAGR provided in the report is from the year 2018 to 2026. The research methodology involved three stages: Desk research, Primary research, and Analysis & Output from the entire research process.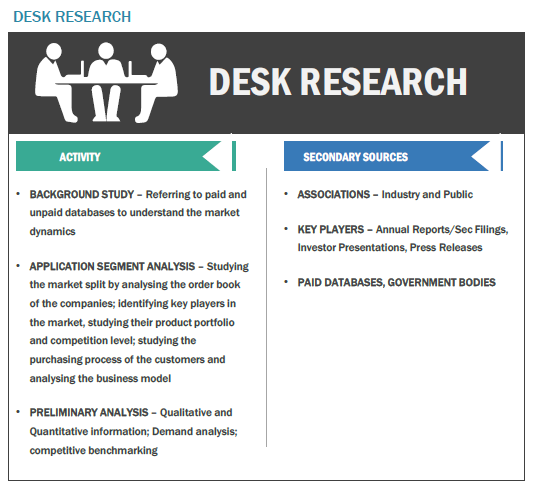 The desk research involved a robust background study which meant referring to paid and unpaid databases to understand the market dynamics; mapping contracts from press releases; identifying the key players in the market, studying their product portfolio, competition level, annual reports/SEC filings & investor presentations; and learning the demand and supply side analysis for the liner hangers market.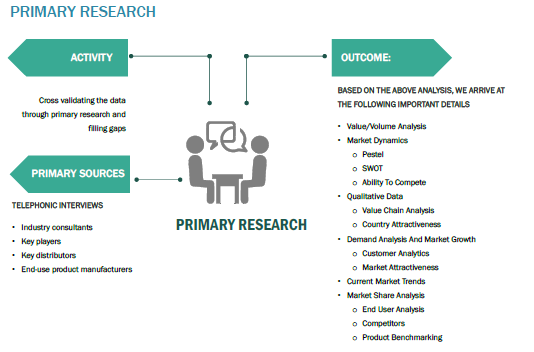 The primary research activity included telephonic conversations with more than 50 tier 1 industry consultants, distributors, and end-use product manufacturers.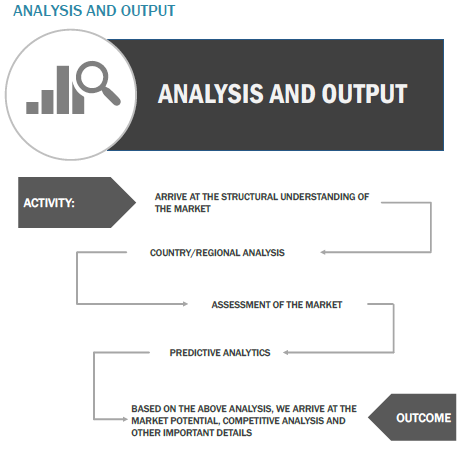 Finally, based on the above thorough research process, an in-depth analysis was carried out considering the following aspects: market attractiveness, current & future market trends, market share analysis, SWOT analysis of the company's manufacturing liner hangers, and customer analytics.