Marine Collagen Market Insights
The Marine Collagen market is expected to grow at a high CAGR of approximately 8% from 2017-2025. The market is expected to be influenced by its wide application in pharmaceutical, cosmetics and nutraceuticals industries along with growing inclination of consumers towards a healthy lifestyle. Subsequently, the ever-growing demand for personal care and beauty products is leading market players to further diversify their products to boost their global presence.
Marine collagen has a number of health benefits including anti-aging properties and also helps in improving bone strength and stabilizing blood sugar and cholesterol levels. Marine collagen further acts as a superior source of protein. Increasing applications of marine collagen is likely to create a fast-growing market with a vast scope for expansion.
Factors such as the prevalence of high import duty on marine collagen and possible side effects can potentially affect the market growth negatively.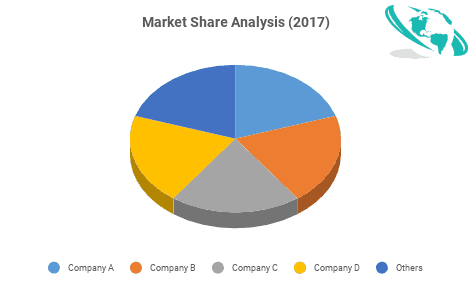 Marine Collagen Market: Application/ Type Insights
Based on application, the marine collagen market is segmented into nutraceuticals, cosmetics, and medical among others. The nutraceuticals' segment is estimated to grow at the highest CAGR among other applications during 2017 and 2025.
The marine collagen market is segmented into type I, type II, and type III among others based on type. The type I segment is estimated to dominate the market as it is the most abundant collagen in the human body. Type I collagen is found in scar tissue, ligaments, tendons, organic part of bone, skin, teeth, and muscles. Type I segment is followed by type III segment.
Marine Collagen Market: By Animal
Based on animals that the collagen is procured from, the marine collagen market is segmented into fish and others. Fish is estimated to be the larger segment, being the most widely used marine animals for extraction of marine collagen. Apart from this, other marine animals such as jellyfish and sponges are also used for extraction of marine collagen.
Marine Collagen Market: Source Insights
The marine collagen market, based on source, is divided into skin, scales, & muscles, and bones & tendons among others. The skin, scales & muscles segment is expected to grow at highest CAGR among other marine collagen sources from 2017 to 2025. Type I collagen, which is highest in demand is abundantly found in the skin and scales of various fresh and saltwater fishes. The segment is projected to grow at a significant rate in the future owing to these factors.
Marine Collagen Market: Regional Insights
The Asia Pacific region is estimated to lead the marine collagen market in 2018, with the highest CAGR during the period of forecast. The marine collagen market is developing rapidly in the Asia Pacific region due to increasing demand for personal care & beauty products and health supplements. Food safety authorities have approved the use of marine collagen in pharmaceutical and food products due to various health benefits. In spite of this, the high processing cost of marine collagen can potentially stunt the growth of the global market during the period till 2025.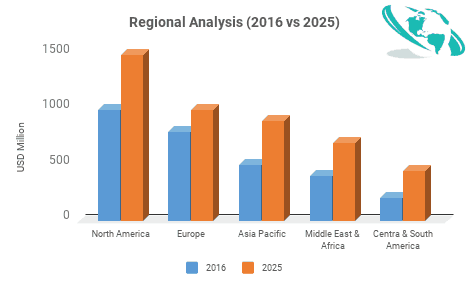 Marine Collagen Market: End-Use Landscape
The end-use landscape entails a list of current and prospective consumers prevailing across the regions. This section provides company addresses, contact details, products, and regional presence of companies who are purchasing or are likely to purchase Marine Collagen over the coming years. Some of the potential consumers of the market include Procter & Gamble Co and Unilever among others.
Marine Collagen Market: Vendor Landscape
The report contains a chapter dedicated to vendors operating in the market, covering raw material manufactures, equipment developers, manufacturers, and distributors. The report provides these insights on a regional level. This section of the report entails contact details, experience, products manufactured/supplied, and geographical presence of companies.
Marine Collagen Market Share & Competitor Analysis
The global marine collagen market is dominated by players such as Ashland, Darling Ingredients, Nitta Gelatin, Gelit, Weishardt Group, Vital Proteins, Amicogen, Nippi Incorporated, Seagarden, Connoils , BHN, China Peptide, and Taiaitai. The companies are aiming to diversify their products to meet the increasing market demand, by adopting expenditure in R&D and expansion of production capacity as strategies.
Please note: This is not an exhaustive list of companies profiled in the report.
Check the Press Release on Marine Collagen Market Report
The global Marine Collagen Market has been studied from the year 2016 till 2025. However, the CAGR provided in the report is from the year 2017 to 2025. The research methodology involved three stages: Desk research, Primary research, and Analysis & Output from the entire research process.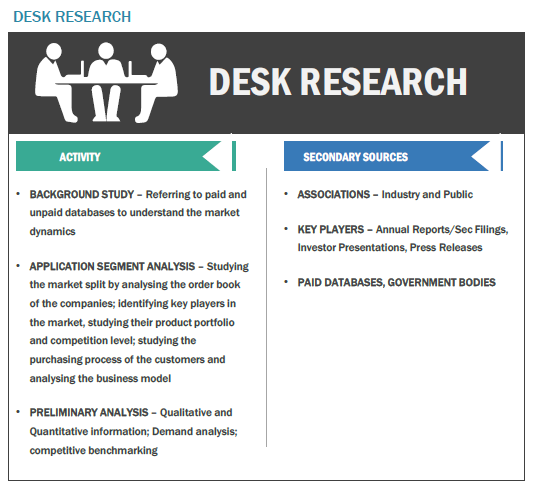 The desk research involved a robust background study which meant referring to paid and unpaid databases to understand the market dynamics; mapping contracts from press releases; identifying the key players in the market, studying their product portfolio, competition level, annual reports/SEC filings & investor presentations; and learning the demand and supply side analysis for the Marine Collagen Market.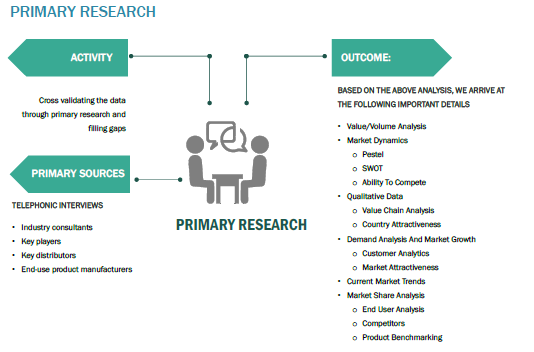 The primary research activity included telephonic conversations with more than 50 tier 1 industry consultants, distributors, and end-use product manufacturers.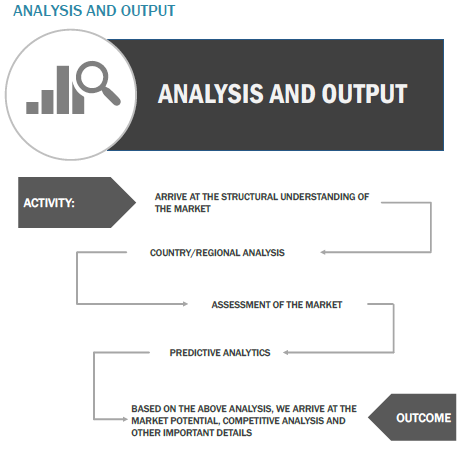 Finally, based on the above thorough research process, an in-depth analysis was carried out considering the following aspects: market attractiveness, current & future market trends, market share analysis, SWOT analysis of the company and customer analytics.