Obstetrics Devices Market Insights
The global obstetrics devices market is expected to grow at a moderate CAGR over the forecast period. Rising number of assisted deliveries owing to the growing presence of PCOS, obesity and preterm birth among other gynecological problems is likely to boost the growth of overall obstetrics devices industry. Moreover, rising incidence of physical injuries including tears and lacerations to injured pelvic organs, mostly among first-time mothers and women with a previous C-section is likely to contribute towards the profitability of the industry.
Factors such as rising birth rates coupled with increasing cases of heart diseases among women are also projected to stimulate demand for obstetrics devices.
Factors such as stringent regulations associated with the safety, efficacy, and accuracy of the obstetrics devices by various health organizations are likely to restrain the market growth to a certain extent.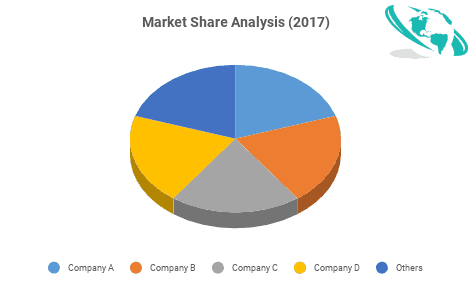 Obstetrics Devices Market: Delivery Type Insights
The global obstetrics devices market is segmented into normal and cesarean, based on delivery type. Cesarean or C-section deliveries are likely to grow at a considerable rate over the forecast period. Increasing number of high-risk expectant mothers coupled with the growing obstetrical medico-legal environment in regions such as the Asia Pacific is projected to contribute potentially towards the overall market growth. Along with this, rising cases of cesareans performed for the maternal request is also expected to be one of the major influencing factors affecting the sector.
Obstetrics Devices Market: Product Type Insights
Based on product type, the market is segmented into retractors, delivery forceps, and suction pumps, among others. Suction pumps are projected to grow at a significant CAGR over the years. This can be associated with increasing preference for vacuum extraction when complex vaginal delivery is anticipated.
The delivery forceps are anticipated to grow at a steady rate in the coming years. Forceps allow the doctor to reach the baby quicker. This easy access is estimated to lessen the risk of birth injuries, such as seizures. However, factors such as superficial and temporary birth injuries to the baby are likely to affect the growth rate.
Obstetrics Devices Market: Regional Insights
The Asia Pacific is likely to dominate the overall obstetrics devices market over the forecast period. The regional growth is attributed to rising adoption of government programs for delivering healthy babies and for improving mother's health. The growing awareness towards risks associated with delivery and rising infant mortality rates is also likely to increase preference for safe delivery facilities. Demand is expected to rise from countries such as India, Bangladesh, Indonesia, and China among others.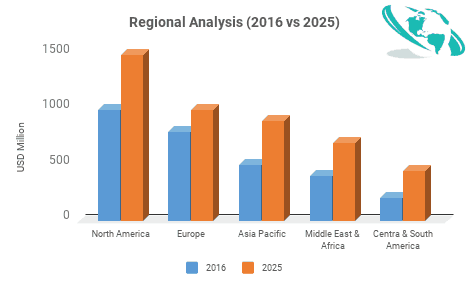 Obstetrics Devices Market: End-Use Landscape
The end-use landscape entails a list of current and prospective consumers prevailing across the regions. This section provides company addresses, contact details, products, and regional presence of companies who are purchasing or are likely to purchase obstetrics devices over the coming years. Some leading consumers of obstetrics devices are Winnie Palmer Hospital for Women and Babies, Asklepios Klinik Barmbek, Athens Regional Medical Center, Poliklinika Fleur and Brigham and Women's Hospital.
Obstetrics Devices Market: Vendor Landscape
The report contains a chapter dedicated to vendors operating in the market, covering raw material manufactures, equipment developers, manufacturers, and distributors. The report provides these insights on a regional level. This section of the report entails contact details, experience, products manufactured/supplied, and geographical presence of companies.
Obstetrics Devices Market Share & Competitor Analysis
Some of the players operating in the global obstetrics devices market include Boston Scientific Corporation, Cook Group Inc, Cooper Surgical, Ethicon Inc., Hologic, Inc., Karl StorzGmbH & Co. KG., Medtronic PLC., Olympus Corporation, Stryker and Richard Wolf GmbH.
Please note: This is not an exhaustive list of companies profiled in the report.
In June 2018, Clinical Innovations announced acquisition of JB Medical Supplies. Along with strengthening Clinical Innovations' position in the Australian market, the deal is also projected to support the company's broader global growth strategy.
In February 2013, CooperSurgical announced release of MityOne Vacuum-Assisted Delivery (VAD) System for vaginal and C-section deliveries. The VAD device is available in bell and mushroom-style cups. The interface which consists of a self-limiting vacuum with shorter stem and gentle cup ensures the device is safe, effective and user-friendly.
The global Obstetrics Devices Market has been studied from the year 2016 till 2025. However, the CAGR provided in the report is from the year 2017 to 2025. The research methodology involved three stages: Desk research, Primary research, and Analysis & Output from the entire research process.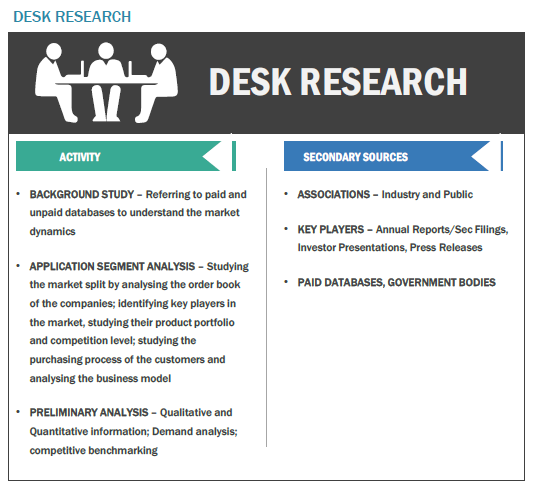 The desk research involved a robust background study which meant referring to paid and unpaid databases to understand the market dynamics; mapping contracts from press releases; identifying the key players in the market, studying their product portfolio, competition level, annual reports/SEC filings & investor presentations; and learning the demand and supply side analysis for the Obstetrics Devices Market.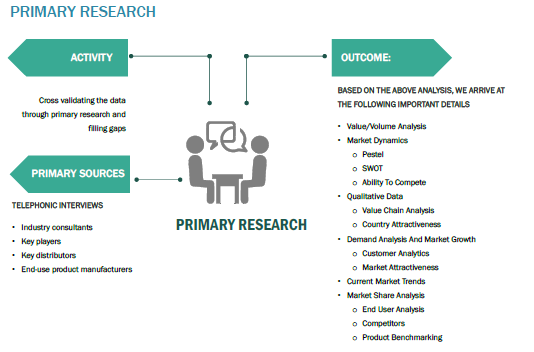 The primary research activity included telephonic conversations with more than 50 tier 1 industry consultants, distributors, and end-use product manufacturers.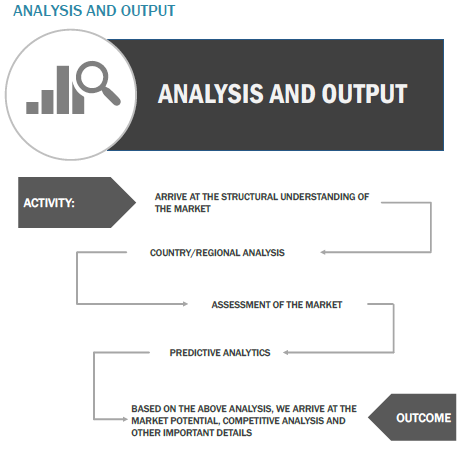 Finally, based on the above thorough research process, an in-depth analysis was carried out considering the following aspects: market attractiveness, current & future market trends, market share analysis, SWOT analysis of the company and customer analytics.