Market Insights:
Oilfield chemicals market is expected to grow in the forecast period due to the increase in drilling fluid activities, well stimulation, petroleum production, and workover & completion activities. Expanding consumption in enhanced oil recovery application and crude oil production is expected to generate demand for oilfield chemicals in the forecast period.
Growing deep drilling and ultra-deep drilling activities for oil & gas is projected to motivate the market. Growing exploration activities of shale gas in North America coupled with rising energy needs globally is expected to boost market growth.
The use of chemicals increases the life of industrial equipment by removing unwanted deposited and metal scales which reduces the cost of maintenance. This advantage of cost reduction is further expected to have a positive impact on the growth. However, some specialty oilfields might face problems due to growing environmental concerns.
Product Insights:
Rheology modifier was the leading product segment in 2016. It is used as a synthetic mud that provides high viscosity for drilling and buildings horizontal walls. It helps reduce splashing and improves the resilience of the coating.
Biocides are estimated to have the fastest growth in the forecast period due to its increasing utilization in offshore operations. Water mud has naturally occurring gum that is protected by these chemicals. Usage of biocides in offshore and onshore operation is projected to grow due to its microbial attack inhibition capabilities.
Demulsifiers are one of the dominating products followed by corrosion and scale inhibitors on account of the increasing application in petrol refineries and crude oil activities. These are used to separate oil from water in crude oil processing.
Environment-friendly chemicals are utilized in oilfield application by manufacturers due to prevailing regulatory norms. Organic products are of higher power than their counterparts hence acting as potential replacements.
Application Insights:
Drilling fluids, well stimulation, production chemicals, workover & completion, cementing, and enhanced oil recovery are the major applications of the oilfield chemicals. Largest applications are in drilling fluids owing to its increasing deep and ultra-deep drilling activities.
Workover & completion is estimated to be the fastest growing application and accounted for more than 30% of the total revenue in 2016. It creates favourable flow paths through matrix stimulation and hydraulic fracturing due to which productivity is maximised. It includes gravel packing & casing, cementing, perforating, and installation of a production tree.
A shift in the global petroleum industry has shifted to slick water fracturing fluids and high-performance drilling muds. There is a constant demand for eco-friendly formulation which might hamper the growth of this industry.
Enhanced oil recovery and well stimulation are the other segments expected to grow over the forecast period. The demand for these products depends on global oil & gas explorations, production activities, and drilling.
Location Insights:
Onshore location observed the largest demand in 2016. This location uses almost all varieties of chemicals as conventional forms of operations are conducted here.
The offshore locations are fastest growing in the forecast period. This location has extreme and harsh operation conditions. They require very specific set of chemicals such as biocides and corrosion inhibitors to easily carry out operations and reduce process costs.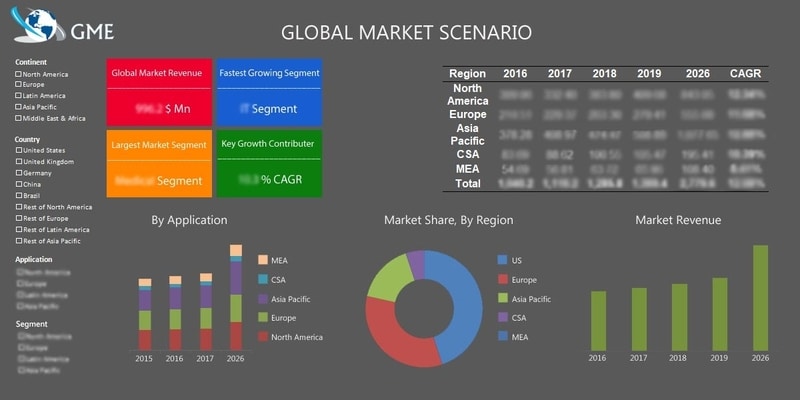 Regional Insights:
The imbalance between supply & demand, geopolitical tensions and other factors has created an unfavourable condition for this industry. Focus on optimising cost coupled with enhanced production will lead to a rise in the demand for this industry.
North America was the largest regional market in 2016 followed by Europe. One of the key factor responsible for growth of the North American market is the expansion of shale oil & gas industries in the U.S.
Asia Pacific market is estimated to grow in the forecast period due increasing government spending in China.
The Middle East is expected to observe large scale demand for chemicals. Applications in sectors such as petrol refineries, sludge oil treatments, and oil-based plants are projected to boost market demand in this region.
The surplus supply of oil has led to low demand; the prices are expected to reduce and might hamper the industry. However, long-term demand for this market is expected to be high due to the ever-growing demand for energy, drilling activities, and development of deep sea reserves.
End User Landscape:
The end-user landscape entails a list of current and prospective consumers prevailing across the regions. This section provides company addresses, contact details, products, and regional presence of companies who are purchasing or are likely to purchase the oilfield chemicals over the coming years. Some leading consumer's are The Dow Chemical Company (U.S.), Ashland Inc. (U.S.), Lubrizol Corporation (U.S.), BASF SE (Germany), among others.
Competitive Insights:
Companies have adopted various value chain changes from supplying raw materials, to manufacturing & distributing of the end products which help the companies bring down the cost of production. There is competition in the market with regard to price, qualities, brand image, and technologies. Most companies have a global presence and they have tie ups with local firms to get hold of the local demand.
Major companies operating in oilfield market globally include Akzonobel NV, BASF SE, DuPont, Baker Hughes, Halliburton, The Dow Chemical Company, The Lubrizol Corporation, and Schlumberger Limited.
Please note: This is not an exhaustive list of companies profiled in the report.
The oilfield chemicals market research report has been studied from the year 2016 till 2025. However, the CAGR provided in the market study is from the year 2017 to 2025. The market research methods involved three stages: Desk research, Primary survey research, and Analysis & Output from the entire research process.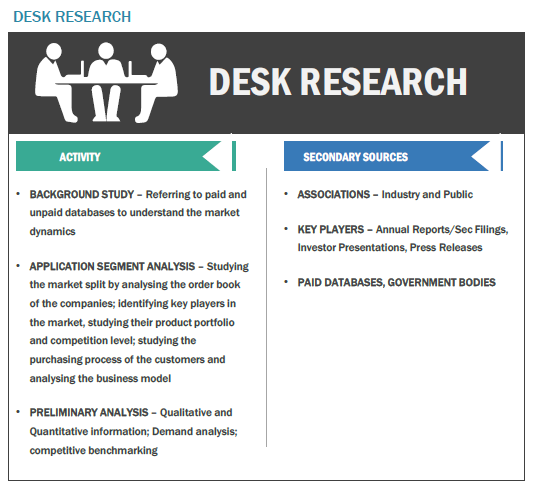 The desk research involved a robust background study which meant referring to paid and unpaid databases to understand the industry analysis; industry trends; market analysis; market trends; market dynamics; mapping contracts from press releases; identifying the key players in the market, studying their product portfolio, competition level, annual reports/SEC filings & investor presentations; and learning the demand and supply side analysis for the oilfield chemicals market.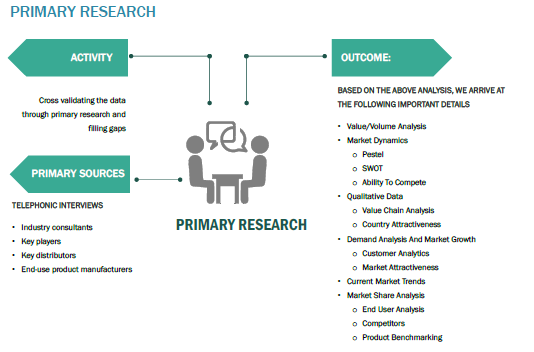 The primary research activity included telephonic conversations with more than 50 tier 1 industry consultants, VPs, CEOs, COOs, financial consultants, business consultants, strategy consultants, project management consultants, business management consultants, distributors, and end-use product manufacturers.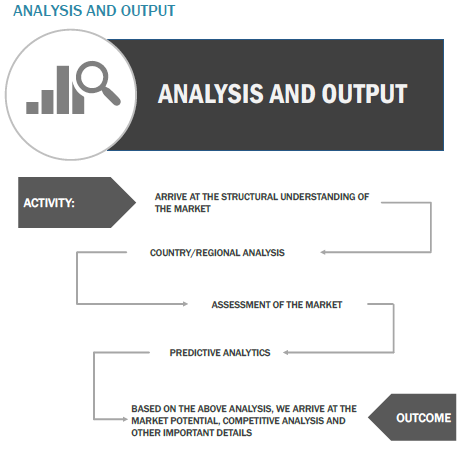 Finally, based on the above thorough research process, an in-depth analysis was carried out considering the following aspects: market attractiveness, current & future market trends, market share analysis, SWOT analysis of the companies, and customer analytics.