Ophthalmic Surgical Instruments Market Insights
The global ophthalmic surgical instruments' market is projected to grow at a significant CAGR over the forecast period. Increasing incidence of diseases such as diabetes, obesity, high blood pressure, and high cholesterol often lead to several eye defects. Also, genetic disorders and excessive smoking habits are likely to leave an adverse effect on the overall individual's health including eyes. These factors are anticipated to boost the demand for ophthalmic surgical instruments over the coming years.
Factors such as worldwide increase in the count of geriatric population coupled with growing awareness for treating eye defects, and increased use of laptops, smartphones & related devices are anticipated to boost the overall market growth.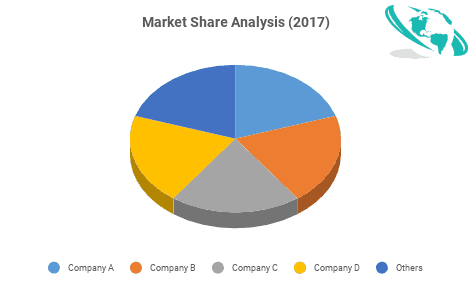 Ophthalmic Surgical Instruments Market: Product Insights
The global ophthalmic surgical instruments market is segmented into Phacoemulsification Instruments, Ophthalmic Lasers, Intraocular Lenses, and Shunts & related Drainage Devices, and Others, by products.
Intraocular Lenses are further divided into monofocal intraocular lens and premium intraocular lens. Intraocular lenses' segment is expected to grow at a significant rate on account of factors such as increase in geriatric population, rise in prevalence of cataract, and favourable government initiatives taken to eliminate avoidable blindness. Also, growing adoption of premium lens attributing to its benefits such as better visual performance coupled with reduced astigmatism is likely to add to the market growth.
Ophthalmic lasers are used to accurately treat a range of eye problems with little risk of infection. The combination of safety, accuracy, and relatively lower cost make lasers very useful ophthalmic tools.
Ophthalmic Surgical Instruments Market: Application Insights
Based on applications, the global ophthalmic surgical instruments market is divided into refractive surgery, diabetic retinopathy laser surgery, age-related macular degeneration, vitrectomy glaucoma-laser trabeculoplasty, filtering microsurgery, cryotherapy, laser peripheral iridotomy, cataract surgery among others.
Diabetic retinopathy segment is caused by changes in the blood vessels of the retina. It is likely to account for a substantial market share over the coming years on account of increasing number of diabetic patients across the world.
Age-related macular degeneration is a very severe eye disease that destroys the central part of vision. The segment growth is attributed to a large number of geriatric population across the world, especially in the U.S.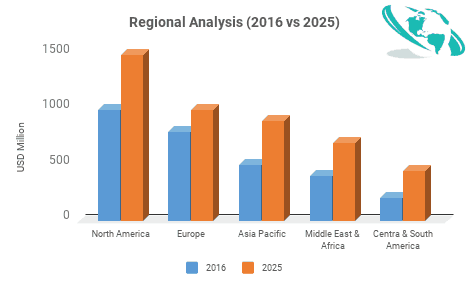 Ophthalmic Surgical Instruments Market: Regional Insights
North America is projected to record a significant market share over the forecast period. The regional growth is attributed to greater prevalence of the common, serious, and age-related eye diseases, particularly in the U.S.
Asia-Pacific is also likely to experience a substantial growth over the projected period due to favourable government initiatives and awareness programs to eliminate avoidable blindness. Continuous effort to improve early detection and appropriate treatment in Europe is expected to impact the regional growth.
Ophthalmic Surgical Instruments Market: End-Use Landscape
The end-use landscape includes a list of current and prospective consumers prevailing across the regions. This section provides company addresses, contact details, products, and regional presence of companies who are purchasing or are likely to purchase products from the global ophthalmic surgical instruments market. The major consumers of the product are Cleveland Clinic, Wilmer Eye Institute, UCLA Medical Center, and Duke University Hospital.
Ophthalmic Surgical Instruments Market: Competitor Analysis
Some of the leading players profiled in the ophthalmic surgical instruments market include Volk, Ziemer Group, Abbott Laboratories, Johnson & Johnson VISION, Carl Zeiss Meditec, IRIDEX Corporation, Lumenis, Novartis, and Valeant Pharmaceuticals among others.
Please note: This is not an exhaustive list of companies profiled in the report.
Check the Press Release on Ophthalmic Surgical Instruments Market Report
The global Ophthalmic Surgical Instruments Market has been studied from the year 2016 till 2025. However, the CAGR provided in the report is from the year 2017 to 2025. The research methodology involved three stages: Desk research, Primary research, and Analysis & Output from the entire research process.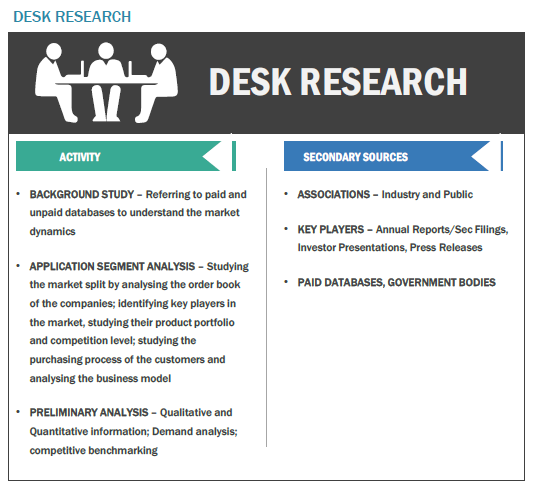 The desk research involved a robust background study which meant referring to paid and unpaid databases to understand the market dynamics; mapping contracts from press releases; identifying the key players in the market, studying their product portfolio, competition level, annual reports/SEC filings & investor presentations; and learning the demand and supply side analysis for the Ophthalmic Surgical Instruments Market.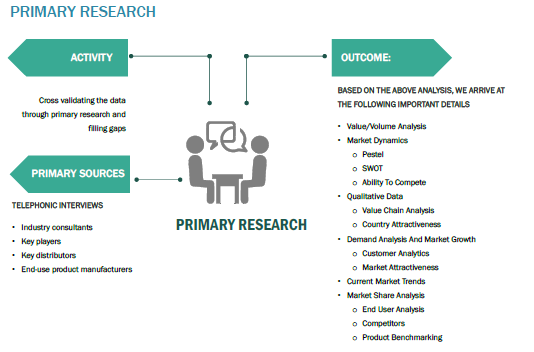 The primary research activity included telephonic conversations with more than 50 tier 1 industry consultants, distributors, and end-use product manufacturers.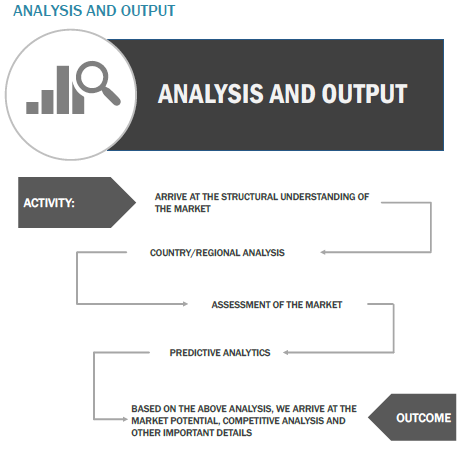 Finally, based on the above thorough research process, an in-depth analysis was carried out considering the following aspects: market attractiveness, current & future market trends, market share analysis, SWOT analysis of the company's manufacturing Ophthalmic Surgical Instruments, and customer analytics.