Personal Digital Assistant Market Insights
Personal digital assistant (PDA) provides computing and retrieval capabilities and information storage for business or personal use. This term is used for a small, handheld mobile device which is often used for keeping schedules, addresses, and calendars information handy. It was popular in the early 90s and was a precursor to smart phones.
The technology industry has recently recycled the term personal digital assistance. The term is more commonly used for software that identifies a user's voice to reply to the queries. PDAs in the present day include Microsoft's Cortana, Apple's Siri, and Amazon's Alexa. Artificial intelligence is also recognized by the PDA and used for responding to the user's queries.
Personal Digital Assistant Market - Use Interface Insights
Automatic speech recognition (ASR) is the technology which helps individuals to talk to an electronic device such as phone and computer interface in a way which resembles a normal conversation. The most advanced ASR technology has recently been developed, called, Natural Language Processing (NLP). This technology is the closest to having a natural conversation between a human being and a computer.
Smart phone interface such as Siri in iPhones and other such programs have been developing at an escalating rate. These programs still have a lot to develop before reaching their apex, yet they have captured a huge market and are expecting to grow in the forecast period.
Human Tuning and Active Learning are two types of ASR systems which are used for human to computer conversation. Human tuning is used to update the pre-programmed vocabulary of the computer to make the conversation smoother. Active learning involves autonomous learning, adopting and retaining new words.
Text-based assistance is simply the process of sending a message to the computer program which will then be answered or addressed to get quick results. It is not in a separate application, hence saves time on downloading and researching. It knows your choices better hence giving you suggestions on hotel booking, choice of clothes, and many more such activities.
Text to speech (TTS) is another such interface which reads digital speech aloud with its computer generated voice. It can read out documents such as word and pages, including web pages. Optical Character Recognition is a part of TTS which enables the device to read out words from images. With further development in the technology, the market for TTS is expected to grow in the forecast period.
Personal Digital Assistant Market - Type Insights
The conversation based assistance is a voice-based virtual helper such as 'Ok Google'. Development of such programs is crucial for the companies to get better customised orders and become more reliable.
This program makes the process of online scrolling faster and more defines. Instead of loading a site and wait for the response, conversation-based assistance immediately opens the page that the user wants to see. It is used to make the process seamless and natural to directly reach the developers.
Personal Digital Assistant Market - Application Insights
PDA has various applications in electronics, healthcare, and education among others. It is used in electronic devices to build conversation between human beings and computer. It can be used for various purposes such as booking a table, shopping, navigation and booking tickets among other uses.
Some companies have made PDAs for medical purposes with drug database, medical information, and treatment information. AvantGo reads out medical journals and WardWatch aids in keeping medical records. Patients may use this system to record their symptoms which helps to communicate with the hospital staff during check-ups.
PDA is used in many classrooms to take down digital notes. Students can improve their reports and papers by using this system for spell check, adding facts and other such modifications. Software companies have put in special efforts to improve educational digital assistance such as word processing software, dictionaries, thesauri, encyclopaedias, webinar and digital lesson planners.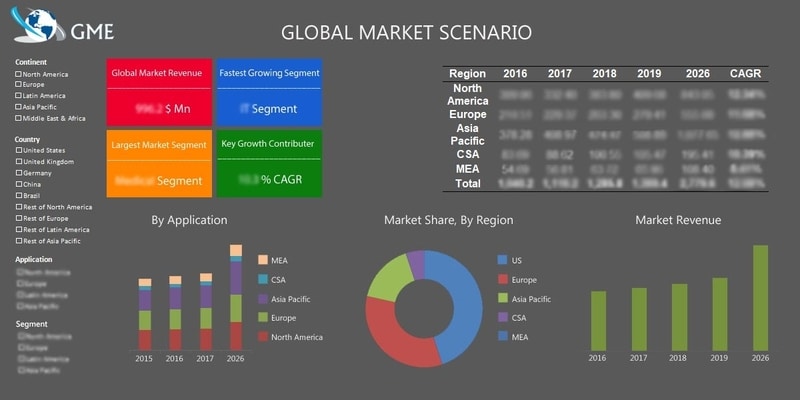 Personal Digital Assistant Market - Regional Insights
North America is one of the leading regions in terms of market share in personal digital assistant market owing to its huge demand for advanced technology and the adoption of the virtual assistance application. The European region is expected to witness high growth in the forecast period. On the other hand, Asia Pacific regions such as Japan, China, and India are emerging markets in the industry and estimated to have the highest CAGR in the forecast period.
Personal Digital Assistant Market - Competitive Insights
PDA was originally in demand in the late 1990s to the early 2000s. Currently, it has become obsolete as the new devices such as touch screen smart phones and tablets are in demand. The original manufacturers of the PDA were bought out by larger companies. Investment in the development of such programs is on the rise. The growth of such devices is expected to rise as well in the forecast period.
Major players profiled in the personal digital assistant market include Amazon.com Inc. (U.S.), Apple Inc. (U.S.), Facebook Inc. (U.S.), Google Inc. (U.S.), International Business Machines Corporation (U.S.), Microsoft Corporation (U.S.), Nuance Communications, Inc. (U.S.), Samsung Group (South Korean), Artificial Solutions (Spain), MindMeld (U.S.), Openstream Inc. (U.S.)
Please note: This is not an exhaustive list of companies profiled in the report.
The global Personal Digital Assistant market has been studied from the year 2016 till 2025. However, the CAGR provided in the report is from the year 2017 to 2025. The research methodology involved three stages: Desk research, Primary research, and Analysis & Output from the entire research process.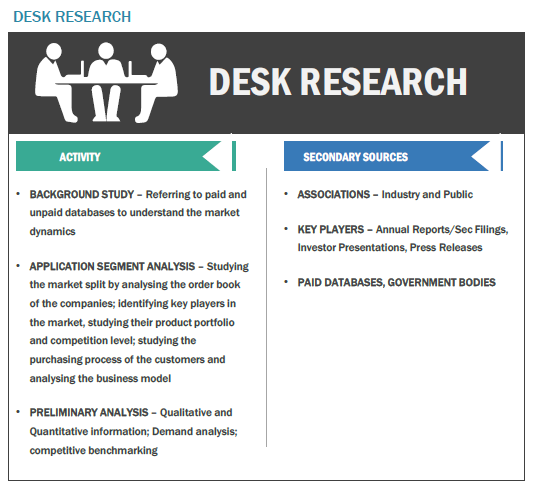 The desk research involved a robust background study which meant referring to paid and unpaid databases to understand the industry analysis; industry trends; market analysis; market trends; market dynamics; mapping contracts from press releases; identifying the key players in the market, studying their product portfolio, competition level, annual reports/SEC filings & investor presentations; and learning the demand and supply side analysis for the Personal Digital Assistant Market.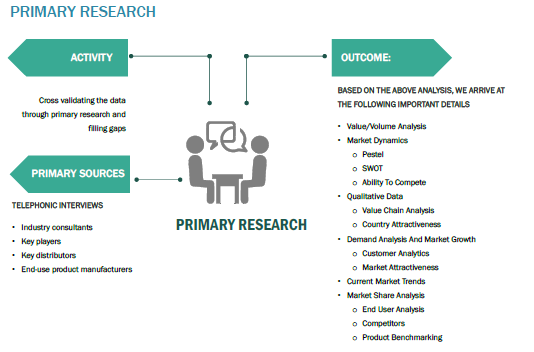 The primary research activity included telephonic conversations with more than 50 tier 1 industry consultants, VPs, CEOs, COOs, financial consultants, business consultants, strategy consultants, project management consultants, business management consultants, distributors, and end-use product manufacturers.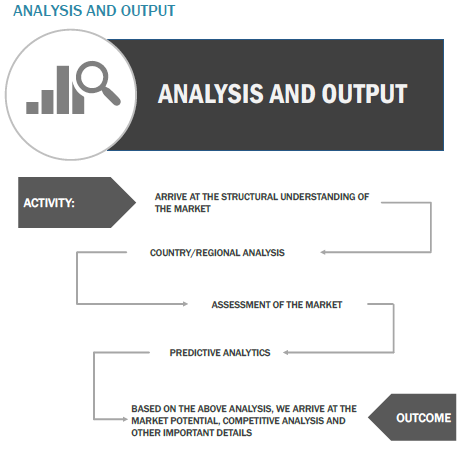 Finally, based on the above thorough research process, an in-depth analysis was carried out considering the following aspects: market attractiveness, current & future market trends, market share analysis, demand forecasting, SWOT analysis of the company's manufacturing Personal Digital Assistants, and customer analytics.