Market Insights
The global demand for wallpapers is projected to grow at a CAGR of more than 20% over the forecast period. Increasing attention given by a consumer on enhancing the aesthetic appeal within an establishment is projected to augment the demand for wall coverings over the coming years. The growing spending on repair & renovation activities across the world is projected to complement demand.
Homemakers, corporate offices, and commercial establishment are expected to invest extensively into interior designing activities which will in turn increase the demand for wallpapers over the coming years.
Wallpapers can last for more than 15 years which makes a cheaper alternative to paint over the long run. It helps conceal wall imperfections and can add depth and style to the room that cannot be achieved through paint designs. Many designers club the usage of wallpaper and paint; printable wallpapers are also expected to gain preference over the coming years.
Some of the factors that may hinder market growth are that the purchase of rolls and installation of wallcovering are expensive as compared to paints. However, the growing number of home improvement stores and interior designers are expected to increase preference for artistic designs that can be achieved through wall papers.
Product Insights
Paper wallcoverings include a paper substrate on which the design is sprayed or coated. These types are very durable as they are laminated with vinyl or polyvinyl chloride. Synthetic wallcoverings are made with or without a paper substrate.
Nonwoven wallpapers are expected to gain preference across the world as it is new to the interior designing industry and it is relatively easy to use. The nonwoven segment consists of textile fibers and cellulose that are fixed using a bonding agent. These products are sometimes flame retardant
Textiles are used since ancient times for wall decoration purposes. They are now embossed with patterns & designs through various screen printing processes. Metallic wall decorations gained high traction during the past five years due to increased obsession over gold, copper and other metallic effects. These rolls are very expensive and are mostly purchased by luxury real-estate developers and the hotel industry.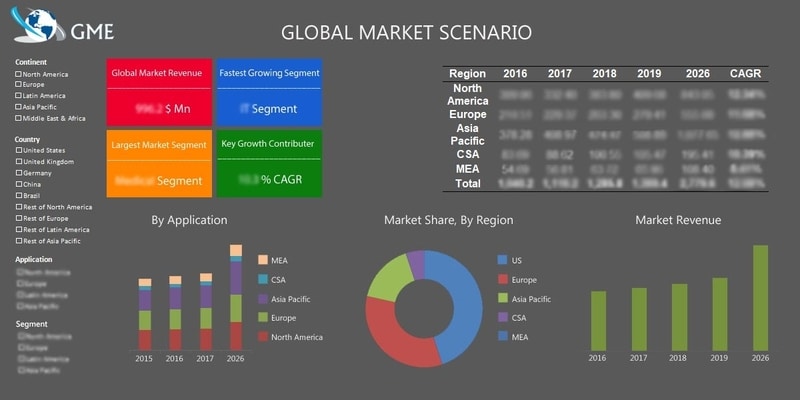 Regional Insights
Wallpaper originated from Europe during the 14th century and was later accepted by regions all across the world. The introduction of rotary printing gave the industry a much needed boost. Wallpapers are very common in residential and commercial establishments of Europe and North America. Growing renovation activities and the reemerging construction industry in these regions is projected to augment market growth.
Asia Pacific is projected to grow at a high CAGR over the forecast period due to the fast growing construction sector. Large investments made in the hospitality sector of developing economies are anticipated to augment market growth. Growing disposable incomes has increased spending on remodeling activities in households, hospitals, offices, and hotels.
Competitor Analysis
Ecolabel and FSC-label status are given to wallpapers made of recyclable or recycled paper. These kinds of certifications give a competitive edge to companies operating in the industry. Some of the prominent players in the market include Excel Wallpapers, Cole & Son, Morris & Co., Gobelins Manufactory, Emily Todhunter Collection, Ralph Lauren, Wall & Decò, and Todhunter Earle Interiors.
Please note: This is not an exhaustive list of companies profiled in the report.
In April 2014, Excel Wallpapers launched its Le Chic collection designed by AS Creation. Most of the companies are engaged in e-commerce activities to increase the distribution of their products. Companies also offer installation services and samples to the client so that consumers are well informed about the product quality before it is purchased. Contracts for bulk production are also taken up by companies for educational institutes, hospitals, nursing centers, government establishments, hotels, and residential real-estate designers.
1 RESEARCH METHODOLOGY
1.1 DESK RESEARCH
1.2 PRIMARY RESEARCH
1.3 ANALYSIS AND OUTPUT
1.4 FINAL OUTPUT FROM DESK AND PRIMARY RESEARCH
2 ECOSYSTEM OVERVIEW
3 TECHNOLOGICAL TRENDS IN WALLPAPERS MARKET
4 DEMAND AND SUPPLY MATRIX
4.1 INTRODUCTION
4.2 DEMAND SIDE ANALYSIS
4.2.1 MARKET DRIVERS
4.2.2 MARKET RESTRAINTS
4.2.3 MARKET OPPORTUNITIES
4.2.4 MARKET CHALLENGES
4.3 SUPPLY SIDE ANALYSIS
4.3.1 FUTURE SCENARIO (CAGR% VS. COUNTRY)
4.3.2 MAPPING KEY WALLPAPER MANUFACTURERS
4.3.3 PORTER'S FIVE FORCES ANALYSIS
4.3.3.1 Threat of new entrants
4.3.3.2 Threat of substitutes
4.3.3.3 Bargaining power of buyers
4.3.3.4 Bargaining power of suppliers
4.3.3.5 Intensity of competitive rivalry
4.3.4 MARKET: TREND ANALYSIS
4.4 PESTLE ANALYSIS
4.5 IMPACT ANALYSIS
4.6 BEHAVIOURAL ANALYSIS
4.6.1 KEY MACRO INDICATORS
4.6.2 KEY MICRO INDICATORS
5 REGULATORY FRAMEWORK
6 GLOBAL WALLPAPERS MARKET, BY TYPE
6.1 INTRODUCTION
6.2 SELF-ADHESIVE WALLPAPERS
6.3 TRADITIONAL WALLPAPERS
7 GLOBAL WALLPAPERS MARKET, BY PRODUCT
7.1 INTRODUCTION
7.2 PAPER WALLCOVERINGS
7.3 SYNTHETIC WALLCOVERINGS
7.4 NON-WOVEN WALLCOVERINGS
7.5 TEXTILE WALLCOVERINGS
7.6 FLOCK WALLCOVERINGS
7.7 METALLIC WALLCOVERINGS
7.8 NATURAL MATERIAL WALLCOVERINGS
7.9 MURAL WALLCOVERINGS
7.10 PAINTABLE WALLCOVERINGS
7.11 OTHERS
8 WALLPAPER MARKET, BY APPLICATION
8.1 INTRODUCTION
8.2 RESIDENTIAL
8.3 COMMERCIAL
8.4 INDUSTRIAL
9 WALLPAPER MARKET, BY REGION
9.1 INTRODUCTION
9.2 NORTH AMERICA
9.2.1 BY TYPE
9.2.2 BY PRODUCT
9.2.3 BY APPLICATION
9.2.4 BY COUNTRY
9.2.4.1 U.S.
9.2.4.1.1 By type
9.2.4.1.2 By product
9.2.4.1.3 By application.
9.2.4.2 CANADA
9.2.4.2.1 By type
9.2.4.2.2 By product
9.2.4.2.3 By application.
9.2.4.3 MEXICO
9.2.4.3.1 By type
9.2.4.3.2 By product
9.2.4.3.3 By application.
9.3 EUROPE
9.3.1 BY TYPE
9.3.2 BY PRODUCT
9.3.3 BY APPLICATION
9.3.4 BY COUNTRY
9.3.4.1 UK
9.3.4.1.1 By type
9.3.4.1.2 By product
9.3.4.1.3 By application.
9.3.4.2 GERMANY
9.3.4.2.1 By type
9.3.4.2.2 By product
9.3.4.2.3 By application.
9.3.4.3 FRANCE
9.3.4.3.1 By type
9.3.4.3.2 By product
9.3.4.3.3 By application.
9.3.4.4 ITALY
9.3.4.4.1 By type
9.3.4.4.2 By product
9.3.4.4.3 By application.
9.4 ASIA PACIFIC
9.4.1 BY TYPE
9.4.2 BY PRODUCT
9.4.3 BY APPLICATION
9.4.4 BY COUNTRY
9.4.4.1 CHINA
9.4.4.1.1 By type
9.4.4.1.2 By product
9.4.4.1.3 By application.
9.4.4.2 JAPAN
9.4.4.2.1 By type
9.4.4.2.2 By product
9.4.4.2.3 By application.
9.4.4.3 INDIA
9.4.4.3.1 By type
9.4.4.3.2 By product
9.4.4.3.3 By application.
9.4.4.4 AUSTRALIA
9.4.4.4.1 By type
9.4.4.4.2 By product
9.4.4.4.3 By application.
9.5 CENTRAL & SOUTH AMERICA
9.5.1 BY TYPE
9.5.2 BY PRODUCT
9.5.3 BY APPLICATION
9.5.4 BY COUNTRY
9.5.4.1 ARGENTINA
9.5.4.1.1 By type
9.5.4.1.2 By product
9.5.4.1.3 By application.
9.5.4.2 BRAZIL
9.5.4.2.1 By type
9.5.4.2.2 By product
9.5.4.2.3 By application.
9.6 MIDDLE EAST & AFRICA
9.6.1 BY TYPE
9.6.2 BY PRODUCT
9.6.3 BY APPLICATION
9.6.4 BY COUNTRY
9.6.4.1 SOUTH AFRICA
9.6.4.1.1 By type
9.6.4.1.2 By product
9.6.4.1.3 By application.
9.6.4.2 SAUDI ARABIA
9.6.4.2.1 By type
9.6.4.2.2 By product
9.6.4.2.3 By application.
10 VENDOR LANDSCAPE (SUPPLIERS/MANUFACTURERS/DISTRIBUTORS)
10.1 NORTH AMERICA
10.2 EUROPE
10.3 ASIA-PACIFIC
10.4 REST OF THE WORLD
11 COMPANY PROFILE
11.1 EXCEL WALLPAPERS
11.1.1 BUSINESS DESCRIPTION
11.1.2 FINANCIAL PERFORMANCE
11.1.3 SWOT ANALYSIS
11.1.4 PRODUCTS AND SERVICES OFFERED
11.1.5 STRATEGIC INITIATIVES
11.2 MARSHALLS ENTERPRISE INDIA PRIVATE LIMITED
11.2.1 BUSINESS DESCRIPTION
11.2.2 FINANCIAL PERFORMANCE
11.2.3 SWOT ANALYSIS
11.2.4 PRODUCTS AND SERVICES OFFERED
11.2.5 STRATEGIC INITIATIVES
11.3 COLE & SON
11.3.1 BUSINESS DESCRIPTION
11.3.2 FINANCIAL PERFORMANCE
11.3.3 SWOT ANALYSIS
11.3.4 PRODUCTS AND SERVICES OFFERED
11.3.5 STRATEGIC INITIATIVES
11.4 MORRIS & CO.
11.4.1 BUSINESS DESCRIPTION
11.4.2 FINANCIAL PERFORMANCE
11.4.3 SWOT ANALYSIS
11.4.4 PRODUCTS AND SERVICES OFFERED
11.4.5 STRATEGIC INITIATIVES
11.5 GOBELINS MANUFACTORY
11.5.1 BUSINESS DESCRIPTION
11.5.2 FINANCIAL PERFORMANCE
11.5.3 SWOT ANALYSIS
11.5.4 PRODUCTS AND SERVICES OFFERED
11.5.5 STRATEGIC INITIATIVES
11.6 ASHLEY HICKS
11.6.1 BUSINESS DESCRIPTION
11.6.2 FINANCIAL PERFORMANCE
11.6.3 SWOT ANALYSIS
11.6.4 PRODUCTS AND SERVICES OFFERED
11.6.5 STRATEGIC INITIATIVES
11.7 CLARENCE HOUSE
11.7.1 BUSINESS DESCRIPTION
11.7.2 FINANCIAL PERFORMANCE
11.7.3 SWOT ANALYSIS
11.7.4 PRODUCTS AND SERVICES OFFERED
11.7.5 STRATEGIC INITIATIVES
11.8 EMILY TODHUNTER COLLECTION
11.8.1 BUSINESS DESCRIPTION
11.8.2 FINANCIAL PERFORMANCE
11.8.3 SWOT ANALYSIS
11.8.4 PRODUCTS AND SERVICES OFFERED
11.8.5 STRATEGIC INITIATIVES
11.9 FARROW & BALL
11.9.1 BUSINESS DESCRIPTION
11.9.2 FINANCIAL PERFORMANCE
11.9.3 SWOT ANALYSIS
11.9.4 PRODUCTS AND SERVICES OFFERED
11.9.5 STRATEGIC INITIATIVES
11.10 GIARDINI WALLCOVERINGS
11.10.1 BUSINESS DESCRIPTION
11.10.2 FINANCIAL PERFORMANCE
11.10.3 SWOT ANALYSIS
11.10.4 PRODUCTS AND SERVICES OFFERED
11.10.5 STRATEGIC INITIATIVES
11.11 HERMAN VAN PEER
11.11.1 BUSINESS DESCRIPTION
11.11.2 FINANCIAL PERFORMANCE
11.11.3 SWOT ANALYSIS
11.11.4 PRODUCTS AND SERVICES OFFERED
11.11.5 STRATEGIC INITIATIVES
11.12 RALPH LAUREN
11.12.1 BUSINESS DESCRIPTION
11.12.2 FINANCIAL PERFORMANCE
11.12.3 SWOT ANALYSIS
11.12.4 PRODUCTS AND SERVICES OFFERED
11.12.5 STRATEGIC INITIATIVES
11.13 ZOFFANY
11.13.1 BUSINESS DESCRIPTION
11.13.2 FINANCIAL PERFORMANCE
11.13.3 SWOT ANALYSIS
11.13.4 PRODUCTS AND SERVICES OFFERED
11.13.5 STRATEGIC INITIATIVES
11.14 WALL & DECÒ
11.14.1 BUSINESS DESCRIPTION
11.14.2 FINANCIAL PERFORMANCE
11.14.3 SWOT ANALYSIS
11.14.4 PRODUCTS AND SERVICES OFFERED
11.14.5 STRATEGIC INITIATIVES
11.15 TODHUNTER EARLE INTERIORS
11.15.1 BUSINESS DESCRIPTION
11.15.2 FINANCIAL PERFORMANCE
11.15.3 SWOT ANALYSIS
11.15.4 PRODUCTS AND SERVICES OFFERED
11.15.5 STRATEGIC INITIATIVES
The wallpapers market report has been studied from the year 2016 till 2025. However, the CAGR provided in the market study is from the year 2017 to 2025. The market research method involved three stages: Desk research, Primary survey research, and Analysis & Output from the entire research process.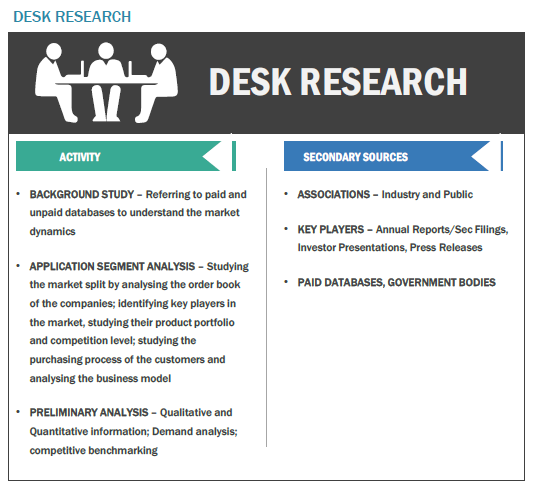 The desk research involved a robust background study which meant referring to paid and unpaid databases to understand the industry analysis; industry trends; market analysis; market trends; market dynamics; mapping contracts from press releases; identifying the key players in the market, studying their product portfolio, competition level, annual reports/SEC filings & investor presentations; and learning the demand and supply side analysis for the wallpapers market.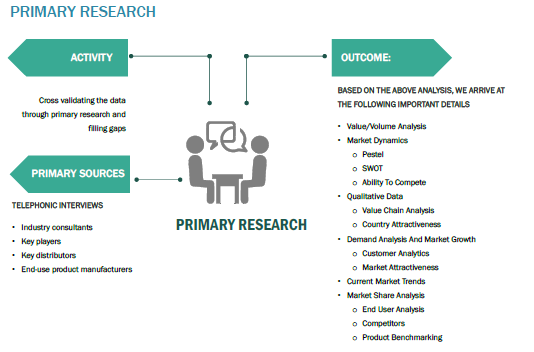 The primary research activity included telephonic conversations with more than 50 tier 1 industry consultants, VPs, CEOs, COOs, financial consultants, business consultants, strategy consultants, project management consultants, business management consultants, distributors, and end-use product manufacturers.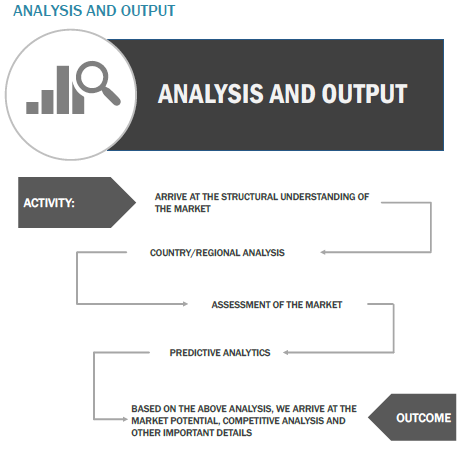 Finally, based on the above thorough research process, an in-depth analysis was carried out considering the following aspects: demand forecasting, market attractiveness, current & future market trends, market share analysis, SWOT analysis of the company's manufacturing wallpapers, and customer analytics.