The market is primarily driven by change in life style along with increased consumer spending on Apparel and clothing's. Wool yarn is used in manufacturing different type of apparel including carpets, sweaters, caps, sportswear, blazers, baby clothes, and knitting among others.
Request a sample copy of the report @: Global Wool Yarn Market
The global wool yarn market is segmented on the basis of wool type, yarn type and applications. On the basis of wool type, the market can be segmented into merino wool, peruvian highland wool, teeswater wool, shetland wool, and cashmere wool among others. On the basis of application, the market is segmented into apparel [sports, blazers, jacketing, others], upholstery fabric, blanket, and flooring among others. On the basis of yarn type the wool yarn market is segmented into worsted, and woollen.
Global Wool Yarn Market Drivers:
Growing textile industry: Wool yarn are used extensively in the textile industry. Sheep are the most reliable source of getting wool and the wool obtained from sheep is of a good quality and therefore can be used for making yarn. The wool yarn market is driven by growing fashion trends in developed as well as developing countries. Currently, 55% of the world's population lives in urban areas, and this number of expected to reach 68% by year 2050. The textile industry is engaged in the production and sale of materials such as cotton, wool yarn, fiber and finished products or apparels among others. The textile industry in developing countries such as India, Australia, New Zealand, Bangladesh, China and Japan are expected to contribute significantly towards growth in the wool yarn market. The wool yarn market is an ever-growing across the globe due to change in user's preference towards clothing style. China is one of the leading textile manufacturing country in Asia Pacific region and its worth about 1/4th of the global textile industry with an export value of more than 100 billion USD. According to research China, Bangladesh, Vietnam and India are the largest garment exporters in the world. The easy availability of cheap labour and abundance of raw materials in the region is expected to drive the textile sector growth during the forecast period. The UK textile industry holding 6% market share only in fashion sector along with approximately 6 lakhs people are employed in textile and garment sector. These are some of the major factors expected to boost wool yarn growth during the forecast period.
Increased penetration of online retailing in the clothing sector: Online retailing in the clothing sector is one of the major factor driving the market growth. Growing usage of smart phones along with growing number of e-commerce websites such as Amazon, e-bay, Otto, Walmart, Priceline and Alibaba among others are driving the market. Digital innovation, rising globalization, and changes in consumer spending habits is expected to drive the fashion industry into the positive trends. Online retailing offer more product options and pricings compare to physical retail outlets. The easy payment methods along with home delivery option of products is also propelling the market growth. Online platform offering a better access for manufactures and suppliers to purchase goods, raw materials and branding of products across the globe. The majority of online consumers are within the 16 to 24 and 25 to 34 age groups.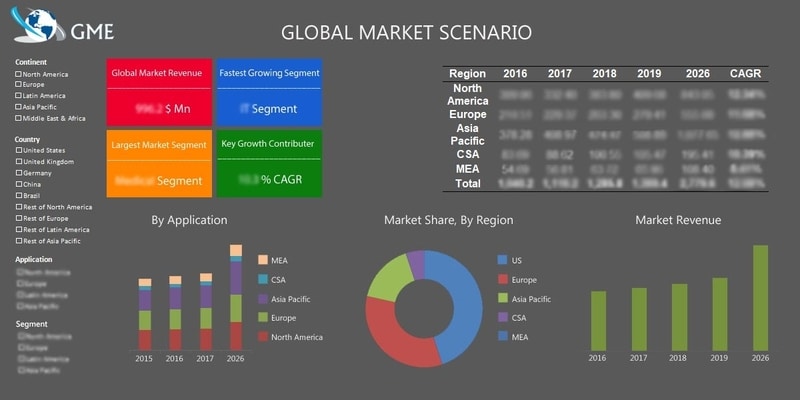 Global Wool Yarn Market: Technological Landscape:
Wool is a textile fiber that is obtained from animals including sheep, goats, muskoxen and bison among others. There are various types of wool such as cashmere, merino, Peruvian and Teeswater among others. New technological advancements such as introduction of Spectroscopic measurements offer a faster, simpler measurement than traditional method. The spectroscopy technology relies on calibration to existing measurement technologies and relates the quantity of a given non-wool contaminant to absorption patterns over a range of wavelengths. In short, the use of spectroscopy has provided a means of replacing traditional methods of measurement of residual grease and dirt in core scoured wool for certification. Spectroscopy measurement technologies include NIR, X-ray, and gamma radiation among others may provide a simple direct estimate of wool base and vegetable matter base. Various other testing methods include fleece testing, top testing and image analysis among others are also used for testing wool quality.
Using the latest Optim fiber stretching technology, Merino wool fibers are pre-stretched and spun into yarn before being woven to create wind and water resistant fabric made from 100% Merino wool. The Merino wool fabric is constructed at very high levels of thread density in warp and weft using fine Merino wool yarns. After optimizing the spinning, weaving and finishing processes, the fabrics made from these elastic Merino wool fibers have enhanced water and wind resistant properties without adding any chemical treatments, and they are also machine washable. Reduced air permeability enhances wind resistance and improves wearer comfort.
Researchers are always looking for new materials such as the developers at the Media Lab at MIT are using a very unusual material to produce functional tissue. They are using Bio 3D printers to apply Bacillus Subtilis bacteria to the fabric. These bacteria help to detect heat and moisture develop on the skin. The developers have taken advantage of this reaction. They bacteria helps in reducing sweat and provide better ventilation. With these bacteria's working in the woolen cloths there are less chances for the wearer to wash the cloths which will keep them long lasting as they won't wear easily. Even companies are designing shoes that are made of wool and which remain cool in summers and are warm in winters. These shoes remain fresh and odor free all day long even without wearing socks. These are the some of the major technological trends driving the market for wool yarn.
Check the Press Release on Global Wool Yarn Market Report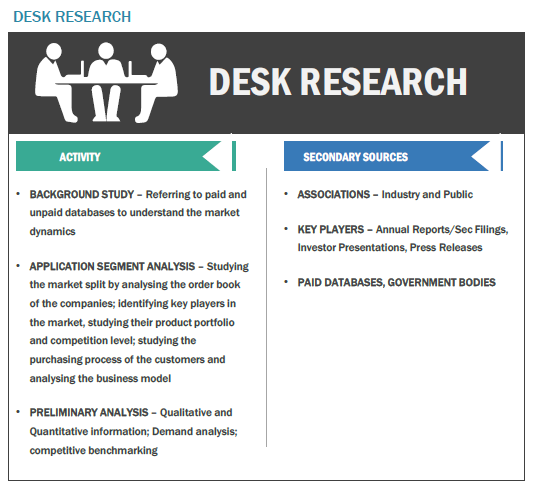 The desk research involved a robust background study which meant referring to paid and unpaid databases to understand the market dynamics; mapping contracts from press releases; identifying the key players in the market, studying their product portfolio, competition level, annual reports/SEC filings & investor presentations; and learning the demand and supply side analysis for the Wool Yarn Market.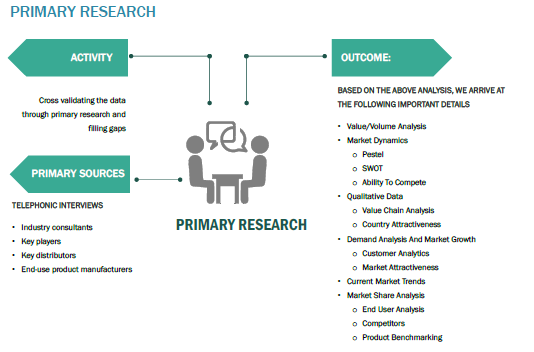 The primary research activity included telephonic conversations with more than 50 tier 1 industry consultants, distributors, and end-use product manufacturers.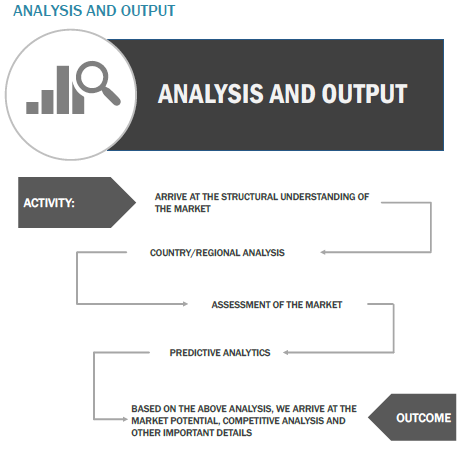 Finally, based on the above thorough research process, an in-depth analysis was carried out considering the following aspects: market attractiveness, current & future market trends, market share analysis, SWOT analysis of the companies and customer analytics.